How do heat pumps work?
Heat pumps work by pulling the heat out of the air or ground to heat up a building, but they can also work the other way and be used to cool spaces, too.
The higher the temperature from the ground, the less the heat pump will need to work in order to produce the desired temperature. It also means the coefficient of performance (CoP) of the pump will be higher and the operating costs will be lower.
An air source heat pump takes the air from outside and pumps it through refrigerant filled coils, which can heat the inside of a building with the addition of complete interior climate control.
What are the different types of heat pump?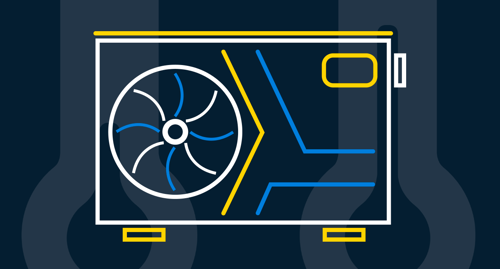 There's a variety of different heat pumps available, but the most popular among them all is the air source heat pump which works by absorbing heat from the air outside. Other popular forms of heat pumps include ground source, water source and geothermal heat pumps, all three of which rely on water sources. These three types of heat pumps are more expensive than air source heat pumps, but generally have a much lower operating cost because they rely on a more constant source in water.
What are the benefits of heat pumps?
Using a heat pump not only replaces the need for your energy-hungry boiler, but it'll also help lower your energy bills.
Heat pumps are an extremely sustainable way to heat your home, and despite the initial expense, can help both lower your carbon footprint and your household utility bills.
If you are switching from an electric or gas solid fuel system, the financial savings will be relatively high.
How long do heat pumps last?
Most last around 15 years, but the life expectancy of your heat pump depends on three things: your location, the type of heat pump and how well it has been maintained. Older units might last just 10 years, whereas newer heat pumps being manufactured and built today could last a bit longer than 15 years.
You can maintain a heat pump by doing the following things:
Check the defrost cycle of your heat pump is functioning correctly during the coldest months.
Clean air filters regularly.
Clean the outside fins on the condenser unit.
Keep the coils on your heat pump clean.
Do not allow plants to grow within close proximity of the heat pump itself.
Is a heat pump suitable for my home?
First of all, you need to have an outdoor space around twice the size of your dwelling that'll need to be dug up for the heat pump and ground loop installed. If you do not have said space available, an air source heat pump, which is a lot more compact, might be the product for you.
The effectiveness of installing a heat pump at your property will depend on how energy efficient and well-insulated your home is. The less insulated your home is, the more expensive a heat pump will be to run, which is why newly built homes and newly renovated properties are ideal for the installation of heat pumps.
Is there funding available for heat pumps?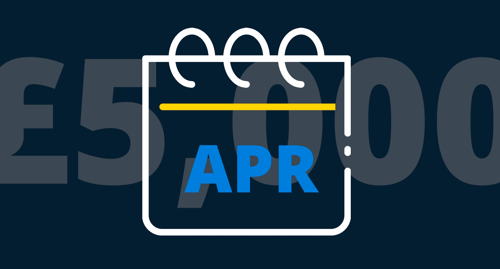 From next April, households in the UK will be offered subsidies of £5,000 to help them make the switch from conventional heating systems to a heat pump, according to a BBC News article published on 19th October.
However the grant will only cover 90,000 pump installations and the UK has up to 25 million homes using gas boilers and critics have been heard saying the plan does not go nearly far enough.
An air-source heat pump costs between £6000-£18000, depending on the size of the property, and although only £5000 is being offered, Ministers have argued that the subsidy will make heat pumps a comparable price to a new boiler.
However, a large part of the expense is carrying out energy insulation measures inside your home before you can have a heat pump installed, because without the correct level of energy efficiency, financial savings will not be optimal for homeowners.