The energy crisis that's currently sweeping the UK and Europe began just a few months ago but it's already had a significant impact on both consumers and suppliers.  
This guide will take a deep dive into everything that came together to create it so you can have a better understanding of this complex situation. 
What is driving the energy crisis?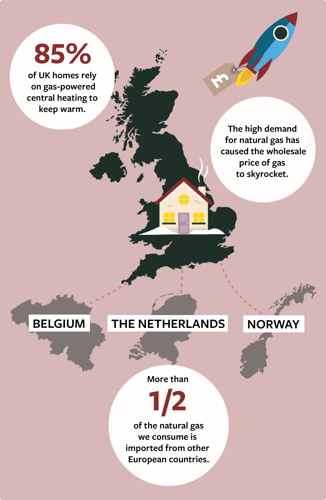 The main factor behind the energy crisis is the fact that there's a continuing high demand for natural gas without the supply to back it up. This in turn, has sent the wholesale price of gas skyrocketing.
The UK is one of the biggest consumers of natural gas in Europe with a huge 85% of homes relying on gas-powered central heating to keep warm during the winter. Despite our high usage however, not a lot of it is actually produced or stored here. Instead, more than half of the natural gas we consume is imported from other European countries like Norway, The Netherlands and Belgium.  
Having had a particularly cold winter this year, the gas stores across Europe have been significantly depleted. Data taken from Gas Infrastructure Europe states that they were around 75% full in the middle of October 2021.  
There are a few important reasons as to why it's been a struggle to refill these stores.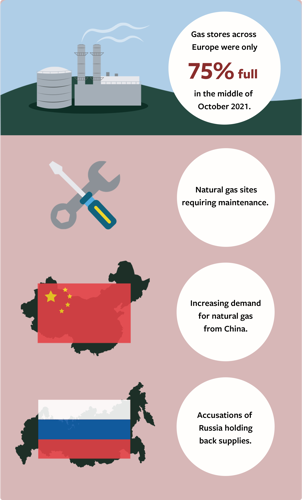 Natural gas sites requiring maintenance  
The COVID-19 lockdowns across Europe meant there was a delay on maintenance being carried out on natural gas sites. Once these were over, the repairs that began to take place meant that these sites were not able to produce as much natural gas as normal.  
Accusations of Russia holding back supplies
While Russia doesn't ship much natural gas to the UK, it's responsible for around 50% of Europe's imports. Nothing has been officially proven, but certain analysts have accused them of not delivering extra supplies to Europe in order to try and speed up the approval of the Nord Stream 2 pipeline.  
Increasing demand for natural gas from China
In recent years, the demand for natural gas from China has increased significantly as they attempt to lessen their dependence on coal which has driven up its price there.
As a result, countries like Qatar which were previously a huge supplier of LNG (liquid natural gas, the form in which its transported in) to the UK and Europe have now re-directed some of these shipments to Asia.  
Something else that is driving the high demand for natural gas is that here in the UK, we're relying on it more to generate electricity.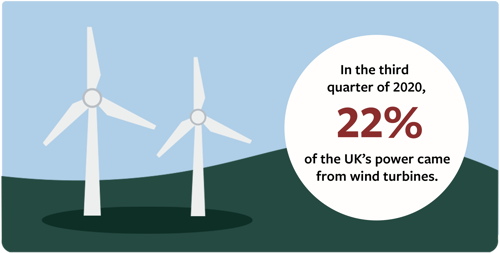 We use quite a lot of wind power here in the UK. For example in the third quarter of 2020, 22% of all of the UK's power came from wind turbines, that's more than both nuclear power and coal combined!. Unfortunately, the wind speed here has unfortunately been incredibly slow over the last few months.  
This combined with some of the UK's nuclear reactors being taken offline due to maintenance and a fire at a National Grid site in Kent which knocked out a cable carrying electricity from France, means that we've had to use a lot more natural gas and coal to generate electricity. The former is preferred by many due to the high price put on the CO2 emissions which occur as a result of burning coal.  
This also helps to explain why the wholesale price of electricity is so high. 
The wholesale price of electricity is intrinsically linked to the wholesale price of gas. If one changes, the other will too.  
We're using much more natural gas to generate electricity at a time when it's become significantly more expensive to purchase. Therefore, we need to charge more for what's produced.  
With wholesale gas and electricity prices being so much more expensive, energy suppliers have been forced to hike their prices.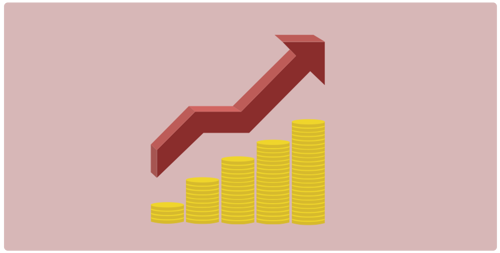 Any new fixed price tariffs that come out are going to be considerably more costly than before and the cheap deals that were previously available have been withdrawn from the market.  
If you're already on a fixed price tariff however, your supplier won't be able to raise the cost of your energy bills. This is because this type of deal locks in a set price per unit of energy for the duration of your contract.  
Consumers who receive their gas and electricity via a default tariff, so those which don't charge a fixed price per unit of energy, will also have been affected by Ofgem's energy price cap.  
This rose by £139 from £1,138 to £1,277 from 1st October 2021 and gives suppliers a new maximum amount they can charge those on default tariffs. While it's not mandatory, many suppliers did raise their prices in line with this.  
The energy crisis has also caused many suppliers to go bust  
A large number of energy firms have been forced to cease trading in recent months because they can no longer afford to operate under the current market conditions. This includes Zebra Power, Utility Point, Igloo, Avro Energy, Pure Planet and Green Energy.  
If your energy supplier does go bust, don't panic! You will still continue to receive gas and electricity. Under Ofgem's safety net, they will appoint you a new supplier.  
What can I do about my expensive energy bills?  
It's tricky to give advice on the current situation because it's so difficult to predict what's going to happen next. If you do manage to find a better deal then you're free to switch but broadly speaking, it will probably be better to stay put if you're currently paying a fair price on a fixed deal.  
We've better laid out the options which are currently available to you in our Stick or Switch? Guide.  
How long is the energy crisis expected to last?
Again, it's difficult to say for certain what will happen next but analysts have said the energy crisis is likely to last well into 2022.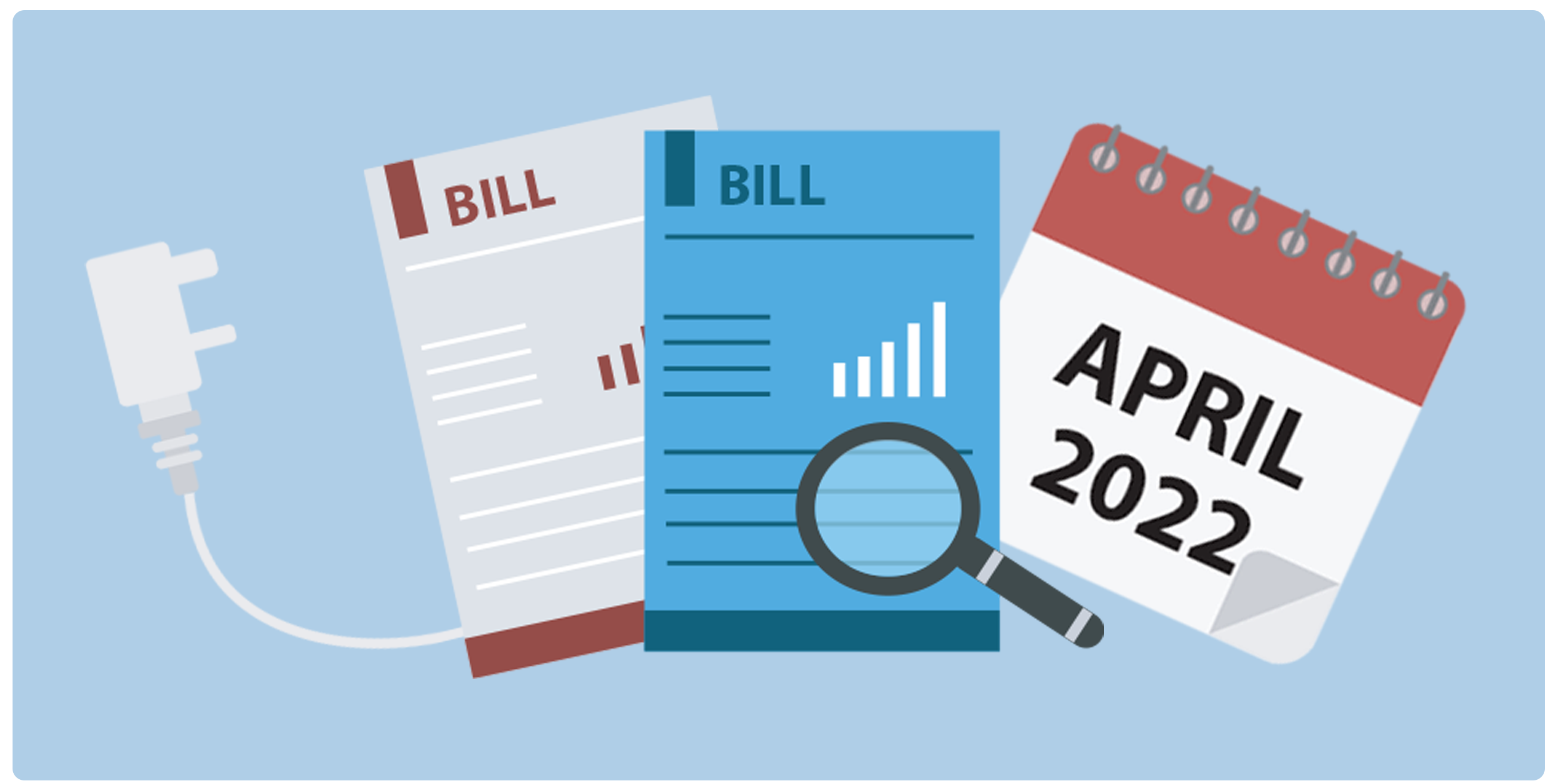 What will happen with the energy crisis in the future?
It's likely that wholesale prices will continue to rise over the coming months and as a result, we could see more suppliers collapse.  
Ofgem's energy price cap is also expected to increase next April to reflect these higher costs so those on default tariffs may see bills increase too.