How can I switch my energy supplier? 
So you've finally seen how much you could save if you switched your current energy supplier, but the questions are, how do you go about doing it? And how do you know which deal is best to switch to? 
If you've never even thought about an energy switch before, these questions might be a bit overwhelming to you, but we can honestly tell you it is so simple because we do the majority of the work for you. 
Once you've entered your postcode and a few energy details (using a recent utility bill if possible) the rest is down to us. We'll bring up a list of all the deals you could switch to; all you have to do is search through them, find the one that both suits your needs and saves you the most money, and click to switch. 
Once you've chosen the energy deal you want to switch to, your new supplier will arrange the switch on your behalf, contacting your current supplier and sending you an acknowledgement pack that'll contain everything about your new contract. You'll also receive a welcome email, which will allow you to activate your online account. 
So in summary, your energy switch should go something like this: 
Enter your postcode and current energy supply details
Search through our transparent list of UK energy deals
Select the deal that suits you best, enter a few more details
Wait to be contacted by your new energy suppliers!
Switching the energy supplier for your business with us is just as simple and stress free although it does work a little differently. After you've entered your company's postcode and given us a few details about its current supply, one of our energy experts will call you back within 3 minutes to talk through different quotes. Select the one you want to get your energy switch underway. 
Can I switch my energy supplier for free?  
The energy switching service we provide for you here at Energy Helpline is completely free for you to use, no matter how many times you use it. So you can come back once you've used us for the next time you want to switch.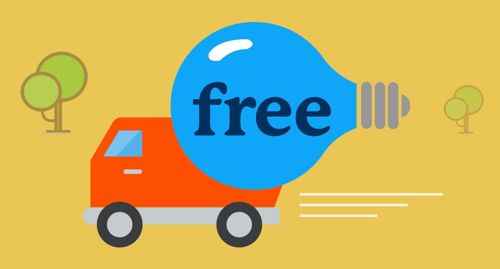 In fact, we recommend coming back and using our site every three to six months to stay attuned to the energy market. If you find something that's worth switching to, then great, but if not, it's good to know that the deal you're on is still relevant in the current market. 
When can I switch energy suppliers without a penalty? 
Switching your energy supplier without a penalty actually depends on your existing energy deal's terms and conditions. 
If you're on a fixed-term energy tariff, the chances are you'll have some sort of exit fee to pay if you choose to switch your energy supplier before the tariff comes to an end. Although, if you're switching to save, don't let the exit fee put you off. Instead, factor the exit fee into the amount you'll save, because the likelihood is you'll still end up saving money on your energy despite having to pay a small exit charge. 
Most often, however, customers are switching away from the more expensive standard variable default tariffs which usually don't have any exit fees, and are signing up to cheaper, better for-value-for-money deals elsewhere. 
So you'll be able to switch energy without a penalty if you're on the more expensive standard variable tariffs. 
You can also switch away from a fixed-rate tariff without a penalty during the last 49 days of your current contract without incurring any early exit fees, even if an exit fee was stipulated on your current energy deal's terms and conditions. 
Will my energy supply stop temporarily while I switch energy suppliers?
At no point during the switching process will your energy supply be interrupted in any way - that's not how energy supply to your home works. 
Think of your energy supply as coming down one pipe. No matter who you pay for that energy, the energy will always stay the same. Even if you switch to a renewable electricity energy tariff, the place where you get your energy from won't change, your renewable supplier will just feed 100% green electricity into the grid - the place where everyone in the UK gets their energy. 
I've done an energy switch, but I want to cancel, help!
If you've gone through the energy comparison process but you're having cold feet, try not to panic as there is a way to undo your recent energy switch. 
With the Ofgem protected 14-day cooling off period, you have time to cancel the contract with your new energy supplier before you are locked into your contract and without incurring any charges.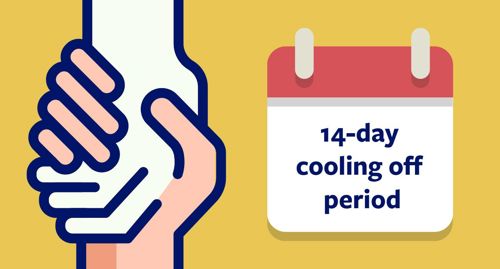 If you choose to go down this path and cancel your switch, you'll go back to your old tariff with your old supplier, provided that particular deal had not expired. If your old deal expired and you choose to cancel your switch and go back to your old supplier, you'll be put on their default tariff, which will probably be the most expensive they have to offer. 
My energy supplier has gone bust, should I switch?
Don't panic if you've heard that your energy supplier has gone bust, Ofgem will do everything in their power to protect you. Your energy supply will remain active and any outstanding credit will be honoured. 
Once your supplier has gone bust, other suppliers will compete for your custom by presenting Ofgem with their own tariffs. Once Ofgem has chosen the most suitable energy supplier for you, you will be emailed within the following days of the confirmation with the details. 
Once it has been confirmed that Ofgem's chosen supplier is your new energy company, then it is safe to use our energy comparison service to switch and find an energy deal of your choosing. 
Ready to change your energy supplier? 
Read all you need to know about how to change your energy supplier? Well, you can switch in 5 easy steps with Energy Helpline, and you won't even have to leave your sofa.