Octopus Energy vs SSE 
If you're looking to switch to either Octopus Energy or SSE but are undecided on which one to go for, you're going to want to delve a little deeper into what they both have to offer. 
We're going to compare the main features you should care the most about, helping you make up your mind to bite the bullet and switch your supplier. 
Who has a higher rating, Octopus Energy or SSE? 
SSE and Ocopus are two of the largest energy suppliers in the country with plenty five out of five-star ratings on various review platforms. Octopus Energy is a little bit further down, but still holding a very respectable four-star rating.
The ratings given to each of the suppliers in our table are generated using a vast amount of data, such as Citizens Advice complaints data, giving you the most accurate picture possible for each supplier across the UK energy market. 
Octopus Energy vs SSE: A little bit about them
SSE is now part of the OVO family, one of the UK's leading energy companies, which also includes the likes of Boost and Spark Energy. OVO Energy is the UK's leading independent energy supplier, aiming to bring affordable and renewable energy to all households. All together, SSE and the other OVO suppliers power almost 5 million homes across the UK, and also offer additional services which we will get onto in more detail later on in the article. 
Octopus Energy specialise in affordable and sustainable electricity and gas. Octopus Energy aims to provide fair prices for everyone, while providing and maintaining an excellent customer service experience, with a support helpline open 8am until 10pm, 7 days a week, always keeping you connected.. 100% of their electricity comes from renewable sources such as the sun, wind and water, too. 
Octopus Energy or SSE: Green energy
SSE Renewables is one of the leading developers and operators of renewable energy across the United Kingdom and Ireland, striving for the transition to net zero through continuing development and construction of renewable energy assets. 
SSE is not a fully-fledged renewable supplier, only offering 100% electricity on specific energy tariffs. At the time of writing, the only tariff SSE has to offer with 100% renewable electricity is its SSE Fix and Control v2, which is a fixed price energy tariff for 2 years, which comes with a Google Nest Thermostat E and Google Nest Hub, and a smart meter. 
Octopus Energy says renewable energy is standard these days with all its tariffs using 100% green electricity, helping you make the best choice for the planet, while insisting they are no more expensive than non-renewable tariffs elsewhere on the market. 
Octopus received the 2019 award for "the company that's done the most to advance UK renewables" from the Renewable Energy Association, and are thrilled to see larger suppliers begin to offer green electricity as standard with their tariffs having paved the way. 
Octopus Energy wants to make it clear that by signing up to a renewable tariff, you're not getting your energy from a green electricity grid. Instead, Octopus invests in the generation of a green electron for every electron it supplies from the electricity grid to your home. 
Octopus Energy or SSE: Customer service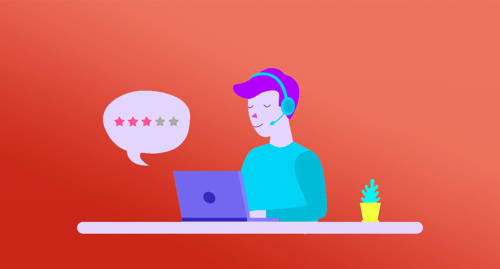 As we mentioned at the beginning, SSE is one of only two five-star rated energy suppliers right now, and with a lot of the ratings generated using Citizens Advice data, you know you're going to be in pretty safe hands with SSE. 
SSE has an extremely in-depth help page on its website, providing help topics across all their services, such as energy, broadband, boilers and heating and your account. Under each topic there's a vast array of help in the form of content you can read to resolve any issue you might have for yourself. 
If you would rather pick up the phone and talk to someone at SSE, you can do under "Contact us" by selecting the category you need help under and then choosing your topic, which will give you the appropriate number to call. SSE also has an emergency help section for customers who might smell gas or have a power cut and need instant assistance, and offers the numbers you need to phone to get the right help. 
Octopus Energy claims to have answered customer calls within 2 minutes on average over the past year, which is an impressive statistic to boast if accurate. They're even rated five stars for customer service from almost 35,000 reviews on Trustpilot!  
Octopus Energy has a similar help page to SSE, where customers can choose from various topics and they'll be taken to the appropriate information needed to resolve any issue they might have. However, if you want to contact them directly you'll have to locate the appropriate tab in the drop down list. They offer their email, Facebook and Twitter as means of contacting them, but if you'd rather pick up the phone, you can call them. 
Octopus Energy also offers an out of call-centre hours email address for you to use if you need assistance, where they try to respond to messages within a few hours. 
Octopus Energy or SSE: Energy tariffs
SSE offers four energy tariffs, they are as follows: 
SSE Fix and Control v2Fixed energy prices for 24 months
Smart Home Package (Google Nest Thermostat and a Google Next Hub)
100% renewable electricity
Smart meter installation included
£75 early exit fee
 
SSE 1 Year Fix Tariff v2
Fixed energy prices for 12 months
Smart meter installation included
No early exit fee
 
SSE 2 Year Fix Tariff v4 tariff
Fixed energy prices for 12 months
Smart meter installation included
No early exit fee
 
Standard tariff
Flexible energy prices
No early exit fee
While SSE's tariff list is clear, concise and simple enough to write out for you, we're afraid we can't say the same for Octopus Energy's tariff list. It's long and cumbersome, and only includes unit rate charges with each tariff and not the information consumers want to know. 
For an extensive list of the tariffs Octopus Energy has to offer, head on over to the "Our tariffs" section on their website and enter your postcode. 
Octopus Energy or SSE: Additional services
SSE don't just do energy, but broadband, phone and heating, too. 
SSE offers two broadband packages, Unlimited Fibre and Unlimited Fibre Plus, each with 35Mbps and 63Mbps respectively, and the former costing £23 and the latter £26. 
SSE also offers two energy bundles. You could get the SSE Fix and Protect v2 tariff with Heating Breakdown for £9.50 a month, which comes with heating breakdown protection, a 24/7 helpline and parts and labour included. 
The boiler breakdown cover starts from £4.95 a month for their simplest offer, and ranges right up to £23.95 for their most detailed plan. 
| | | | | |
| --- | --- | --- | --- | --- |
| What's covered? | SSE Boiler Breakdowm - £4.95 a month | SSE  Heating Breakdown - £9.50 a month | SSE Boiler Cover - £20.45 a month | SSE Heating Cover - £23.95 a month |
| Boiler and controls | YES | YES | YES | YES |
| Thermostat and programmer | YES | YES | YES | YES |
| Inclusive annual boiler service | NO | NO | YES | YES |
| Initial system inspection | NO | NO | YES | YES |
| Free boiler replacement | NO | NO | YES | YES |
| Full central heating system | NO | YES | NO | YES |
| Radiators and pipework | NO | YES | NO | YES |
| Hot water cylinder | NO | YES | NO | YES |
| Excess | £90 | £50 | £0-£50 | £0-£50 |
Octopus Energy is purely an energy company, and does not offer any other services apart from their energy tariffs. But, if you have heating breakdown cover, broadband and phone services elsewhere, then you shouldn't be too concerned with the extras SSE has to offer, and instead focus on the energy products each of the suppliers can provide. 
Octopus Energy or SSE: Verdict
In terms of having it all, SSE is the stalwart contender - not just against Octopus Energy, but in the entire UK energy market. With 100% renewable electricity options, cracking customer service and additional optional extras should you wish to keep all your utilities in the same place, you needn't really look much further than SSE. 
However, when it comes to choosing a supplier purely on energy, then Octopus Energy are renowned for their expertise throughout the industry. Offering 100% renewable electricity and stellar customer support, it's hard to find any fault with them.  
Interested in other green energy suppliers? Take a look at our guide comparing the UK's green energy suppliers here.