SSE Energy: What You Need to Know
SSE is one of the largest energy suppliers and utility companies in the UK, while also priding themselves on being the leading generator of renewable electricity.
SSE Energy Services (SSE's GB domestic retail business, and part of the SSE Group) became part of the OVO family in 2020, which also includes suppliers such as Boost, Spark Energy and OVO Energy themselves, along with home services brand CORGI HomePlan. OVO Energy is the UK's leading independent energy supplier, too. 
Altogether, they supply energy to over 5 million houses across the United Kingdom and other home services such as broadband and heating and boiler cover, which we will cover in more detail in this supplier review. 
Compare our best energy deals and switch in minutes
SSE's additional home services
As well as being an Energy Supplier SSE offers boiler and heating cover. See the table below for the services SSE has to offer. 
| | | | | |
| --- | --- | --- | --- | --- |
| What it covers | SSE Boiler Breakdown  | SSE Heating Breakdown | SSE Boiler Cover | SSE Heating Cover |
| Monthly Cost | £4.95 | £9.50 | £20.45 | £23.95 |
| Boiler and controls | YES | YES | YES | YES |
| Thermostat and programmer | YES | YES | YES | YES |
| Annual boiler service | NO | NO | YES | YES |
| Free boiler replacement | NO | NO | YES | YES |
| Full central heating system | NO | YES | NO | YES |
| Radiators and pipework | NO | YES | NO | YES |
| Hot water cylinder | NO | YES | NO | YES |
| Excess | £90 | £50 | £0-£50 | £0-£50 |
SSE Broadband 
While SSE are first and foremost an energy company, it also provides broadband to its customers. Although, you don't need to be an SSE energy customer to buy your internet from SSE. 
SSE uses the Openreach Network, along with other providers such as BT, Sky and TalkTalk, which means speeds will be practically identical to the speeds you'd get with these suppliers. The only thing that will differ will be the packages and the price you are charged. See SSE's standard fibre broadband packages below: 
Unlimited Fibre - £23 a month
Unlimited Fibre Plus - £26 a month
SSE's payment and billing
When you sign up to an SSE energy tariff a Direct Debit will be set up for your bill payments. Paying bills by Direct Debit is the safest way to do so because you are protected by the Direct Debit Guarantee, and is also often the cheapest way to pay for your bills. 
What are the benefits of paying your SSE energy bills via direct debit? See the following below: 
You don't have to worry about paying your bills on time
You can change the Direct Debit date so you know when your bill comes out
You're protected by the Direct Debit Guarantee
What is the Direct Debit Guarantee? 
The Direct Debit Guarantee states that any company you have a Direct Debit with must let you know in advance how much will be taken from your bank account and at which date so you are prepared for the money to be going out. If a mistake is made, you are entitled to a full and immediate refund to the account in which the money was taken from. The Direct Debit Guarantee also states you can cancel your Direct Debit at any time. 
Managing bills 
You can manage your SSE energy bills and payments via an online account, which will be where SSE let you know your bill is ready to be looked at before the Direct Debit is taken out of your account. 
For help understanding your SSE energy bill, check out our guide. 
SSE's mobile app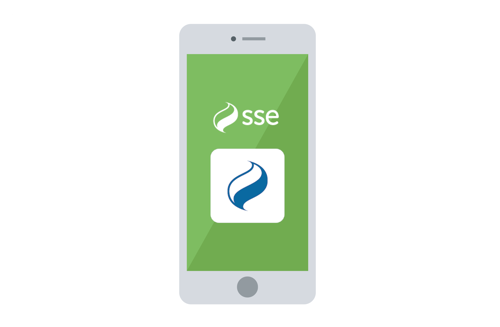 SSE's mobile app is available for download on your iOS and Android devices, and helps you to easily keep track of your energy account. The My SSE mobile app will give you up-to-date account balances while also telling you your next bill amount and payment dates. You will also be able to submit meter readings and view energy usage if you have a smart meter.  
SSE's customer support
SSE's website has a very in-depth help page that can be accessed by operating the top tabs on SSE's homepage. 
On the Help page you'll be able to navigate to other pages designed to help SSE customers sort out any issues they might be having or any questions they might need answering. SSE includes four main help topics; energy, broadband, boilers and heating, and your account, with one extra help topic for emergency help. Within each topic is a lot of content to help you. 
If you need to speak to an advisor, you can contact SSE customer support by phoning the following number: 0345 026 2658. 
Emergency help numbers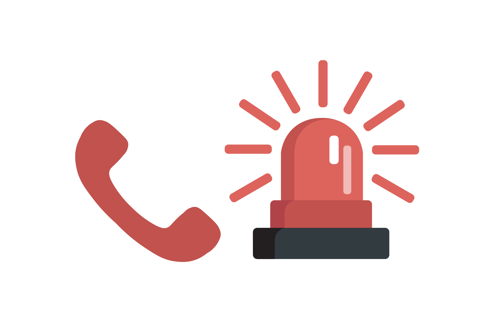 As all good energy suppliers should, SSE has emergency numbers on its website under its emergency help section as mentioned above. 
It has the 24-hour gas emergency services number: 0800 111 999. This is the number you need to call if you have any concerns regarding carbon monoxide or gas leaks. 
For electrical emergencies you'd need to dial 105, which will direct you to the network distributor's emergency number for your area. This is the number you'd call if you have any concerns over an electrical fault in your house or if there is a power cut in your area and you'd like to know more information. 
SSE's customer ratings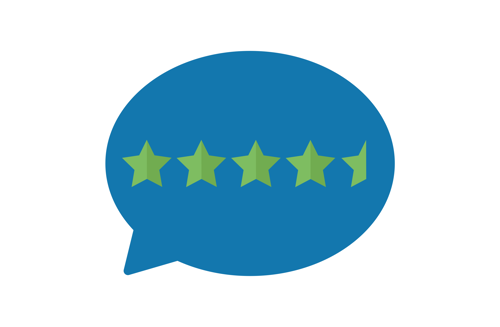 As you'd expect from such a large utility company, SSE is held in high regard when it comes to its customer service. 
Out of almost 10,000 reviews at the time of writing, SSE has 4.4 stars out of five with an "Excellent" rating.
Heard enough about SSE Energy and want to switch?
Here at Energy Helpline we could be moments away from helping you switch to an amazing SSE Energy deal, along with showing you other great deals that are currently on the market from an array of other fantastic energy suppliers. 
All you have to do to get started is enter your postcode, and then enter some details about your current energy supplier and you're away. 
Compare our best energy deals and switch in minutes