What is the Energy Switch Guarantee?
The Energy Switch Guarantee is all about switching with confidence.
As an energy customer, you want to know that your switchover will be easy, fast and free, with no interruption to your supply. Suppliers that sign up to the Energy Switch Guarantee are committing to this, and it gives you that priceless peace of mind you want before you choose a new deal.
Our overview of the Energy Switch Guarantee
Look at the Energy Switch Guarantee as a promise from your supplier. It means that if there are charges or issues relating to a switching error, they will be fixed and you'll be compensated.
Any supplier that has signed up is committing to these points:
Your switchover will be handled for you, making it simple and hassle-free
You will be switched within 21 days
You'll be with your existing supplier right up until the point you switch - no interruption to supply
In the unlikely event of any issues arising, your new supplier will work to resolve them quickly
You have 14 days to change your mind about your switch
Any credit from your old account will be refunded within 14 days of your final bill
Who is part of the Energy Switch Guarantee?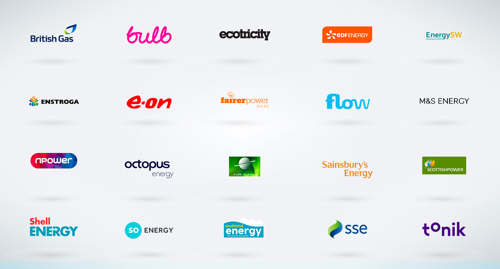 The list could change at any point, as all energy suppliers can sign up to be part of the Guarantee. This is correct at the time of writing:
British Gas
Bulb
EDF
ENSTROGA
E.ON
ESB Energy
Green Energy Network
Igloo Energy
M&S Energy
npower
Octopus Energy
Pure Planet
Scottish Power
Shell Energy
So Energy
SSE
Yorkshire Energy
How do I complain?
The Energy Switch Guarantee is provided to you by your new supplier. If you're in the process of switching or have switched already, and your supplier is signed up, then you can contact them with any issues.
If you're not satisfied with their response then you can contact the Ombudsman Services: Energy and ask them to investigate.
Is there any other protection in place?
We are glad you asked. Yes, regardless of whether you choose a supplier that is part of the Guarantee, there is a modest compensation scheme starting in May 2020.
Under this new regulation, gas and electricity customers receive automatic compensation of £30 if their switch to a new supplier goes wrong.
Payments will be made should the switch fail to take place within 15 working days. If your old supplier fails to provide a final bill within six weeks, or there is a mistaken switch, then the same compensation will also be due.
So, how much could I save by switching with Energy Helpline?
The amount you can save depends on various factors, such as location, energy usage and existing tariff. As a guide to our customers, we say that you can save up to £461 on your annual gas and electricity bills.
This is because 10% of customers actually saved more than £461 when using us to switch between January 2019 and 30th September 2019.
The Energy Switch Guarantee - some bedtime reading
We've got the full details of the Energy Switch Guarantee here for you. It lays everything out in four sub-sections, and explains exactly how this scheme benefits energy customers.
Hassle-free
1. All energy providers use the same wires and pipes, therefore your energy supply will not be interrupted.
2. The switching service is free.
3. The switch will take no more than 21 days from the date your new provider receives your completed application.
4. Your new energy provider will not need to visit your home to complete the switch
unless you agree otherwise.
5. Your new energy provider will arrange the switch, including contacting your current
provider to let them know you are leaving.
Signing up
6. Your new energy provider will send you details of your new energy supply agreement for you to check and you will have 14 days to change your mind. If you cancel in this time, you will stay with your current provider.
7. Your new and current providers will work together to make sure you are not charged twice for the same energy.
Issues or delays
8. If there are any problems making the switch, your new provider will contact you as
soon as possible and will be responsible for putting the matter right.
Billing – your current provider's responsibility
9. Following the switch your current provider will send you a final bill no later than six
weeks after the switch.
10. If your current provider owes you any money, they will refund this to you no later than 14 days after sending you the final bill.
Supplier performance
The Energy Switch Guarantee aims to increase consumer confidence in switching, whilst also improving the overall switching process. As part of this, supplier performance is measured against these standards:
Proportion of switches completed within 21 days should be 98% or above.
Proportion of final bills sent within 6 weeks should be 90% or above.
Proportion of credit refunds given within 14 days should be 90% or above.