What are green energy tariffs?
Green energy tariffs are a specific type of tariff offered by some energy suppliers that offset some or all of the energy you use by generating renewable electricity or gas and feeding it back into the grid.
Compare our best energy deals and switch in minutes
A lot of the suppliers that offer green energy tariffs produce the renewable electricity themselves from various means such as wind, solar or hydro. For the suppliers who don't produce their own renewable energy, they will either invest directly into specific modes of renewable generation, or buy the green energy directly from renewable generators.
In terms of green gas, there are very few suppliers in the market who generate 100% of their gas via renewable, planet-friendly means. Instead, suppliers will use profit gained from their tariffs to fund and support projects around the globe that help to combat the rise in emissions by offsetting the carbon that's released into the atmosphere. This is a great way to ensure customers that the impact of using non-renewable energy will in some way be reversed using the money they pay monthly for their energy, and is a great option for people concerned about the welfare of the planet.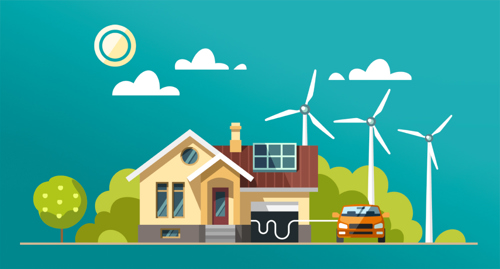 How many green energy suppliers are there?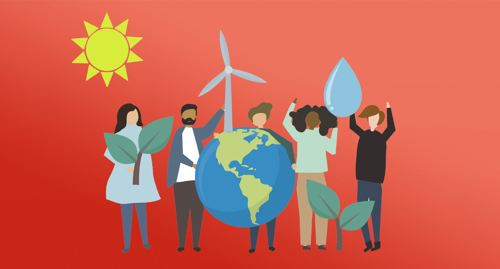 You'll find that most energy suppliers these days are offering some kind of renewable electricity tariff, whether the energy mix is 100% or mixed partly with green energy. With so many consumers conscious of the harm energy can have on the planet, green tariffs can be a huge determining factor when switching energy suppliers, and they're certainly becoming far more prevalent.
With so many it's hard to put an exact number on how many green energy suppliers there are in the market right now, but we have another guide talking you through some of the UK's most popular green energy suppliers.
Bulb is probably one of the most renowned green energy suppliers on the market as it stands, offering just their one 'Vari-Fair' tariff that's fuelled using energy bought from renewable generators across the UK and project-funded 100% carbon neutral gas. Other suppliers such as Octopus Energy, Green Energy UK and Pure Planet are mentioned in the guide linked in the paragraph above, among many others, so check it out if you're looking for a green energy supplier to switch to.
What are the most popular green energy tariffs?
As previously mentioned, the most popular green energy tariffs are the ones that just offer 100% green electricity, as tariffs that offer 100% green gas alongside are few and far between.
In terms of green energy popularity, there isn't one specific tariff on the market that consumers flood to when looking for a green energy tariff. As with most tariffs, green energy ones can change regularly and their prices fluctuate. To make sure you get the most 'popular' green energy tariff when you're ready to switch, using a comparison service such as ours will provide the best insight into the energy market at any given time.
Who are the best green energy suppliers?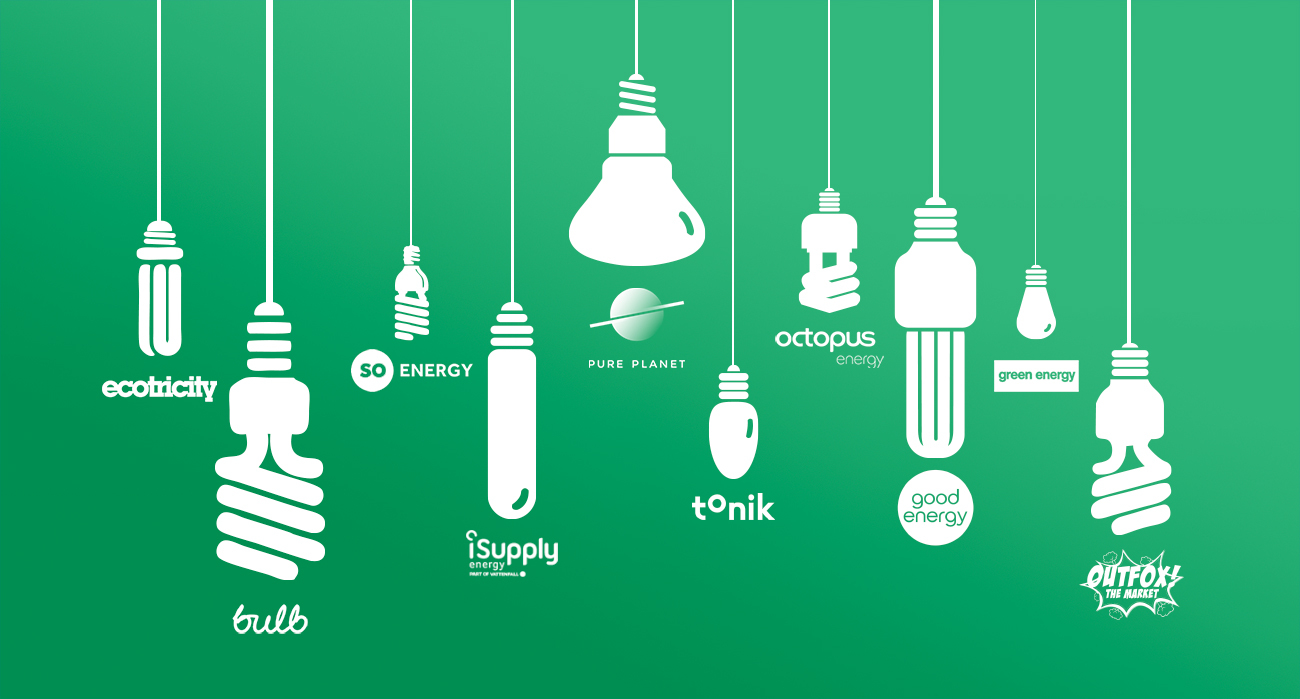 The guide we've made on the UK's green energy suppliers is a good place to start if you're wondering who the best green energy supplier is.
If you're looking for the most renowned green energy supplier, for both product and service, then Bulb is quite hard to beat, with a single, fairly-priced tariff and great customer service with a 4.8 rating out of 5 on Trustpilot.
However, if 100% electricity just isn't going to cut it for you, then Green Energy UK has to be considered. Not only is 100% of their electricity generated via renewable means, they're one of the few green energy suppliers on the market that offers 100% green gas too, not carbon-offset like most out there. Tonik Energy offers 10% green gas, with 90% carbon-offset, so if Green Energy UK doesn't do a tariff that appeals to you, Tonik might be worth having a browse through.
We've actually created our very own energy supplier table, which will tell you which suppliers in the UK energy market provide green energy tariffs, along with their overall rating. Going through our table is a great way to discover new suppliers while also learning which are the most widely recognised in the industry.
Is green energy more expensive than regular energy?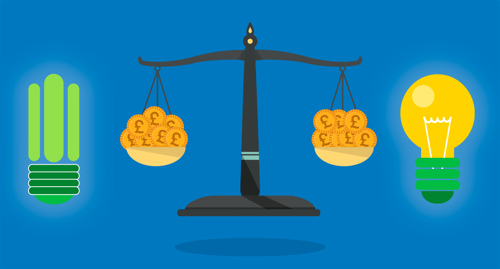 Green energy is no longer seen as a bonus, but more an essential part of any energy tariff and therefore is not considered an expensive energy alternative.
You'll find that most energy tariffs provide 100% renewable electricity, and that it is actually less popular to have non-renewable energy, so if you're looking to switch to a green energy supplier, you shouldn't be concerned about any added expense.
With so many suppliers going green and offering really great prices, dozens of other suppliers are following suit in order to compete with them, making switching over to a green energy deal extremely feasible for most people!
Switch to a green energy tariff for free today
Ready to push the button? Ready to go green for good?
Well, it's a good job switching is so easy, because you could switch yourself to a 100% renewable electricity tariff in a matter of minutes.
Enter your postcode and a few other details regarding your current supply, and away you go. Just search through the list of the best deals on the market we pull up for you, and choose the one you want. It's then down to us as we arrange the switch for you, allowing you sit back knowing you've done both your pocket and your planet some good.
Compare our best energy deals and switch in minutes