Octopus Energy: What You Need to Know
As a trusted and accredited energy comparison service, Energy Helpline is here to bring you specific supplier reviews. If you're looking to switch and have found a great deal with a supplier you don't know much about, reading these guides might just be in your best interest. 
In this specific supplier review our focus will be on Octopus Energy and its reviews, where we will aim to tell you about every area of their business so you don't have to go sifting through various Octopus Energy reviews on Trustpilot. 
Compare our best energy deals and switch in minutes
A bit about Octopus Energy and its energy
Octopus Energy is one of the best energy suppliers in the UK. The company entered the energy market to be the supplier that saves you money and the planet's precious resources, and it's turned a lot of heads. Octopus Energy serves 2.2-million domestic customers, meaning the energy supplier has 7.5% market share. Their wider group with supplies Affect Energy, Bulb, Ebico Living, London Power and Co-Op Energy means Octopus Energy supplies 4.9-million domestic customers.
There are no contracts with Octopus, just pure and simple billing, great customer service and green energy tariffs as standard, made possible by the backing of Octopus Investments, the UK's largest investor in solar power. The focus on green energy extends beyond their own concerns too, helping brands such as Arsenal FC and Marks and Spencer join the fight in the name of renewable energy generation. 
What's Octopus Energy's renewable energy generation like?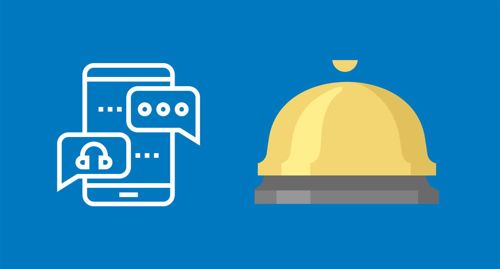 In terms of renewable electricity, you won't find much better than Octopus Energy. In fact, the Renewable Energy Association gave Octopus Energy the 2019 award for 'the company that's done the most to advance UK renewables', which is quite an impressive title to achieve. 
Octopus Energy strives to make the entire green energy industry as transparent as possible, so as to not confuse consumers into thinking they're receiving planet-friendly energy from an electricity grid that doesn't exist. So, Octopus Energy replaces each and every non-renewable electron used by its customers through various renewable energy generation investments, sending green electrons straight back into the grid. 
They're not just in it for themselves, but for the greater good of the planet. Octopus Energy supports numerous different projects that also strive towards a greener planet via renewable energy generation, teaming up with over 93 small-scale solar, wind and hydro energy generators across the UK. 
Paving the way for others behind them, Octopus Energy were also the first UK energy supplier to offer a smart export tariff, which paid people for generating a surplus amount of their own renewable energy. Now having launched a similar endeavour, Panel Power, they've also become the first British energy supplier to offer a business export tariff. 
Octopus Energy's energy tariff options 
We've laid out all the tariffs Octopus Energy have to offer (as of January 7th 2021) and displayed Octopus' stated typical prices based on average gas and electricity usage (2900kWh electricity & 12000kWh gas): 
Octopusfixed - £84 per month on average 
The most popular tariff Octopus Energy has to offer is its fixed, 12 month energy deal. This is the standard default tariff Octopus do for their customers. 
flexibleOctopus - £80 per month on average
Octopus says this is its greater value tariff, but prices can occasionally change based on the cost of wholesale energy. This tariff could also fluctuate if Ofgem's price cap is raised or lowered. 
supergreenOctopus - £85 per month on average
While all of Octopus Energy's tariffs offer green electricity, supergreenOctopus offers carbon neutral gas, too. This means that any gas you use, Octopus Energy will fund certain projects around the world that focus on reducing carbon emissions. 
Smart tariffs for smart meters: 
agileOctopus
This tariff includes half-hourly electricity prices that update daily based on the wholesale cost. If you're willing to cut right back on all energy use between the peak hours of 4-7pm, then this tariff might be for you. 
Octopusgo
Between 12:30 and 4:30am get super off-peak electricity prices at 5p/kWh, which is a great option for people with an electric vehicle wanting to charge it overnight. 
outgoingOctopus
If you generate some of your own renewable energy, such as through solar panels or battery storage, you could get paid for the electricity you export. 
What payment methods does Octopus Energy offer?
The main method of energy payment with Octopus Energy is monthly Direct Debit, as it's the payment method that offers the least hassle. However, they are willing to accept others if it is more convenient for you. 
You can also choose to pay using:
A bank transfer
A cheque
A credit card/debit card
Cash via a PayPoint location
In order to change the payment method, just contact Octopus and they will help make the necessary changes for you. 
Octopus Energy's billing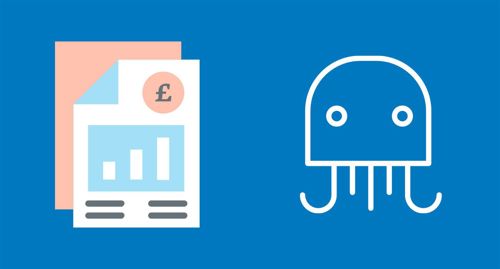 With simplified utility bills, Octopus Energy aims to strip away the complexity that often comes with finances, with the continued effort of simplifying them further with welcomed customer feedback and input. 
Octopus Energy encourages the use of smart meters to provide concise billing, only charging you for the energy you've used. But if you don't have a smart meter, don't panic, Octopus Energy will accept a meter reading from you any time you'd like an up-to-date bill, and they will send you your statement within a few days. 
If you're an Octopus Energy customer, you'll receive a reminder to send a meter reading to them each month, but if you don't send one within three months, then they will send you an estimated statement. 
Octopus Energy and the Warm Home Discount scheme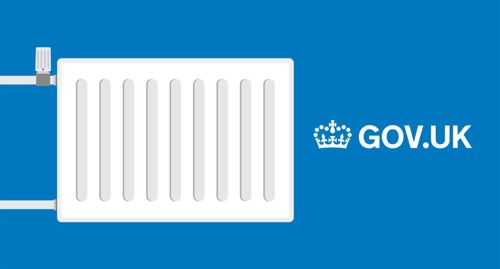 Octopus Energy offers the Warm Home Discount scheme to its vulnerable and eligible customers, and has done so since 2019. If you are eligible, you will be contacted with what you should do next, and you'll have £140 put onto your account to help with your energy costs over the colder months. 
Check out our guide for further information on the Warm Home Discount scheme, what it is and how you can sign up. 
Octopus Energy's customer service
Octopus Energy are rated the maximum 5 out of 5 stars on Trustpilot from an impressive 42,000 reviews, and with an average answer time of under 2 minutes over the past year, we're not exactly surprised they're so highly spoken of. 
Despite being deft hands at answering your calls, Octopus Energy encourages customers to see if their issues can be solved via the help provided within their online account. Customers can submit meter readings, let Octopus know if they're moving home and change account details and preferences through the online account system. 
The customer service team is available seven days a week online and typically you can expect a response within a few hours. If you're not in a rush to get an answer, you can send Octopus Energy an email too, which they'll reply to within a day, allowing you to get on with your day knowing your query will be answered soon. 
What is Octopus Energy's contact number?
Octopus Energy's contact number: 0808 164 1088
To email Octopus Energy: [email protected] 
Contacting Octopus Energy is free from all UK mobiles and landlines is completely free, and lines are open between 9am - 5pm Monday to Thursday, and 9am - 4pm on Friday. Octopus Energy advises using the above email address to contact them outside of their phone line hours. 
Octopus Energy's customer ratings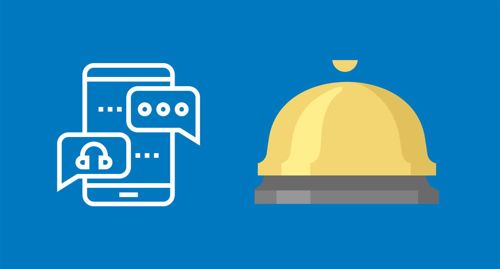 It wouldn't be much of a supplier review without at least mentioning what Octopus Energy's customers are saying about them.
Octopus Energy has a total of 42,215 reviews on Trustpilot with a five star (4.8/5) rating (January 2021). Out of the thousands of people to have left a review, 91% rated Octopus Energy as "Excellent."
If you're a customer looking to switch to Octopus Energy, we doubt you need any more convincing about their ability to provide great-quality customer service to all of its consumers. 
Convinced and ready to switch?
Compare energy deals on our site today if you've heard all you need to hear. 
Energy switching is quick, simple and free, and could result in you not only joining a stellar energy company such as Octopus Energy, but could also see you saving a lot of money on your annual energy bill. 
Compare our best energy deals and switch in minutes