There's always so much to do when you move into a new home and setting up your gas and electricity should definitely be a high priority. You don't want to be saddled with any debt from the previous occupiers and it's important to ensure you're on the best energy deal going forward.
If you haven't moved in a while or are a first time buyer, your gas and electric might seem like it would be tricky to get organised but it's actually very straightforward.
Compare our best energy deals and switch in minutes
How to set up your gas and electricity in a new home
Find out who your energy supplier is
Contact your supplier to let them know you've moved in
Submit your first gas and electricity reading
When setting up your gas and electricity for the first time start by finding out who your energy supplier is. You can ask the previous inhabitants, your estate agent or your landlord.
You should then take the first reading from your gas and electricity meters. If you're moving into a house, you'll find these in either your basement, loft, garage or outside in a mounted box.
If you're moving into a new flat, the gas and electricity meters will be located in a shared space like a utility room and should be labelled so you know which one is yours.
Now it's time to give your energy supplier a call. Let them know that you're now responsible for the property and they'll set up a new account for you. Then give your meter readings so they know when to start charging you from and can issue an accurate first bill.
If you need help with reading or understanding your energy bills, check out our guide.
Setting up gas and electricity in a new build home
Identify your energy supplier
Notify your energy supplier that you've moved in
Submit meter readings regularly
The developer or house building company will be able to tell you who supplies the gas and electricity to your new build property.
Even though you won't have any meter readings to submit it's still a good idea to contact your supplier just to ensure everything has been set up correctly.
As they've nothing previous to go on, you should routinely submit your gas and electricity readings to your supplier. This will help them to build a much clearer, more accurate picture of your usage so you're not being given an estimate.
Setting up gas and electricity in a rented house
Get the name of your energy supplier
Give them a call to tell them you've moved in
Submit the first gas and electricity reading
Getting gas and electricity in a new rented house or flat is no different to getting it in a property that you own.
You can find out who the supplier is from your landlord and then it's simply a matter of taking the meter readings and getting in touch with your supplier. Again, you should ask them to set up an account for you and provide your meter readings.
Why should I switch my energy after I move home?
When your supplier opens your account they will automatically place you on their default tariff which is generally the most expensive type of energy deal. Switching to a better, cheaper deal with Energy Helpline can help you save up to £497* on your yearly bills!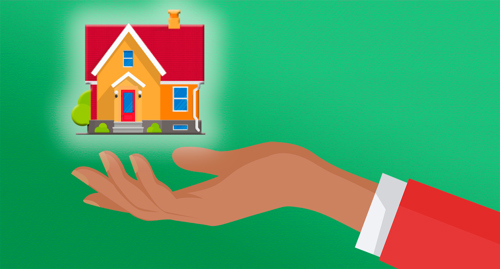 How soon after I move home can I switch my energy?
As soon as you become responsible for your new property, so after you've exchanged contracts when buying a new house for example, you can switch your energy supplier
Remember that your energy switch may take up to 21 days to complete so be sure you do it sooner rather than later!
Can I move my current energy deal over to my new home?
It is possible to take your current energy deal with you to your new home providing that it's available in the area that you're moving to and it's you, rather than a landlord, who pays the energy supplier.
Even if you're satisfied with your current deal it's still a good idea to carry out an energy comparison at your new address. It takes just minutes to complete and you never know what else might be available there.
There's a prepayment meter in my new home, can I switch back to a standard meter?
A prepayment meter works via a key card which you need to top up with credit to use. They do have certain advantages, namely that they can help you avoid getting into debt because you're only paying for the energy you use.
The only thing that would prevent you from switching from a prepayment meter to a standard credit meter is if you're in debt to your energy supplier. If you owe more than £500 for gas and £500 for electricity you won't be able to switch.
Do new build homes already have an energy supplier?
Yes, your new build home will already be connected up to a supplier when you arrive. There's no need for you to stay with that supplier if you don't want to however and you're free to switch as soon as you become responsible for the property.
Can my landlord switch my energy supplier?
Your landlord can switch whenever they want if they are responsible for paying the energy supplier.
You can change the type of meter in your property, going from a standard meter to a smart meter for example, even if your landlord pays the supplier. They can however ask you to get the original meter reinstalled when your tenancy is up.
Do I need to ask my landlord if I want to switch suppliers?
Citizens Advice states that you don't need your landlord's permission to switch your energy supplier if you're the one that pays them.
It's worth checking your tenancy agreement to see if your landlord has listed their preferred supplier. You can still switch to another supplier but you may need to switch back to that preferred supplier when you leave.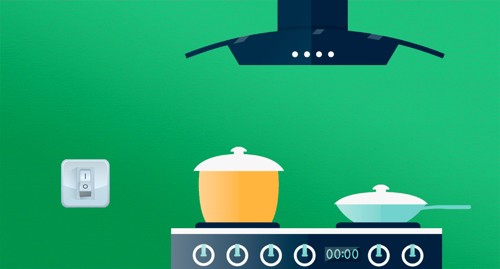 Compare our best energy deals and switch in minutes