Bulb vs Scottish Power
If you're on the verge of switching your energy supplier to either Bulb or Scottish Power but can't make your mind up, then you've come to the right place. 
We're going to weigh up the pros and cons of both to help you make the decision and finally take the plunge and switch your energy supplier. 
What should I look for when choosing a new energy supplier? 
Well, you're most likely switching your current supplier in order to save money on your energy bills, so naturally, you're going to want to first of all look to see who has the best value-for-money energy tariff. 
If Bulb offers a significantly cheaper energy tariff to Scottish Power and saving money is your top priority, then the Bulb tariff should be the most appealing, and vice versa if the Scottish Power tariff is cheaper. 
But the money might not be the only thing you'll want to look out for when deciding which energy supplier to switch to - other factors might be just as important to you. 
Customer service is a big contributing factor in decision making for a lot of energy customers out there. Knowing they'll be looked after when something goes wrong is of great reassurance to some, and often sways their decision when looking to move energy suppliers. Some particular suppliers take pride in having great customer service, and will display their Trustpilot review on their homepage for all to see. Citizens Advice has a great table that allows you to compare domestic energy suppliers' customer service that you should explore if customer service is a big thing for you. 
Alongside price and the customer service rating, you might want to look at what's included within the tariff itself. Some companies might include additional incentives to get customers on board, such as longer fixed prices, zero exit fees or home cover, such as boiler breakdown which you might see with suppliers like British Gas. These additions might lead to more savings, as subscriptions and memberships might be able to be cancelled elsewhere if they are included within the energy tariff you're switching to. 
For a look at every supplier you can switch to using our comparison service, you should check out our energy supplier table guide, which includes a small snippet about each supplier, along with the overall rating out of five stars. Each score of our supplier has been generated using various different pieces of information, such as the features of each tariffs the energy suppliers have to offer and Citizen's Advice complaints data
Who has a higher rating, Bulb or Scottish Power? 
According to our supplier table ratings, both Bulb and Scottish Power are sitting neck and neck with a four star rating out of a possible five, meaning they're at a pretty level playing field. So the question is, how do you choose between the two? 
We're going to break down the area of each of the suppliers for you to see who's best for you.
Bulb or Scottish Power: A bit about them 
If we're doing a comparison, we thought it only right to include a bit of information about each supplier. 
Bulb was founded by Hayden and Amit, two friends who met working in the energy industry together. They both saw the problems hindering the energy market - poor service and expensive tariffs - and decided they could have a good crack at delivering the efficiency the energy world needed. They aim to lead the way for change all throughout the industry, with the overall goal to make the industry better as a whole.
Scottish Power provides 100% green electricity to customers and their homes. What's better is they generate their wind energy themselves right here in the United Kingdom, helping create jobs within local communities. The company is based in Glasgow and is a subsidiary of Spanish utility firm, Iberdrola, based in Bilbao, Spain.
Bulb or Scottish Power: Green energy
Both Bulb and Scottish Power provide 100% green electricity to their customers when they take out tariffs with them, so if you want to go renewable, you know you'll be in safe hands with either of them. 
Scottish Power's tariffs are all powered by its very own wind farms, which generate the electricity that's used to power homes and businesses all across the United Kingdom. Scottish Power has invested millions, and in January 2019 it became the first integrated energy company to produce 100% green electricity in the UK! 
As you can probably tell, Scottish Power is dedicated to creating a zero-carbon planet, and with the help of its customers, Scottish Power believes climate change can be tackled using its fixed price, 100% green electricity tariff supplied by its very own wind farms. 
Bulb is actually the UK's biggest green energy supplier. For every unit used by Bulb's customers, the same amount is put back into the grid using renewable sources such as solar, wind and hydro. What's more, Bulb also offsets the gas used by customers by supporting carbon reduction projects throughout the world, doing their bit to clean the planet up one step at a time. 
Unlike Scottish Power, Bulb does not produce its own renewable energy, but instead buys it from renewable generators across the United Kingdom, and where they can't, Bulb will buy directly off the wholesale market with the renewable certificate to prove it. 
Bulb or Scottish Power: Customer service
Bulb sees its member base as a community, and everything it does revolves around them; they even take on board feedback to help better the service they provide to so many. 
When you join Bulb, you're given access to your online account which makes it extremely easy to keep up with your energy usage. Customers can either sign in on a web browser or via the app, allowing you to monitor what's being used, submit meter readings for accurate billing and to check your balance. 
If customers have a problem, they can head on over to Bulb's Help Centre, or visit the Bulb Community to see if others are having similar issues. If you'd rather pick up the phone and talk to an energy expert, then that's okay too.
Scottish Power have a support centre for bemused customers that use four quick links to get issues solved as quickly as possible. They are as follows: 
Moving home
Change your tariff
Manage your payments
Enter your meter readings
Clicking on each of the above links will take you to a separate page where help for that topic can be found (logging in using your account details may be required so have them handy). There will also be other suggested topics that are more generic, each of which will take you to a page of appropriate articles for you to read which will attempt to help you solve any problems you might be having. 
Bulb or Scottish Power: Energy tariffs
Bulb keeps things very simple and only offers one, single tariff: the Vari-Fair tariff. Bulb doesn't believe in offering fixed tariffs that are subject to change when the customer signs up, but instead prefers having a tariff that always has you on the best possible price. 
If the wholesale cost of energy goes up, then Bulb does all it can to limit the increase in tariff price and will always give you 30 days notice, meaning you have plenty of time to look for a new deal if you're not happy with the new price. If the wholesale energy prices go down, then Bulb swiftly passes the savings on to its customers. 
At the time of writing, Scottish Power had 28 tariffs available for customers to choose from, with most fixed for either one or two years and only two being standard variable tariffs. Several of Scottish Power's fixed tariffs also use some of the money you spend to power your home to support Cancer Research UK, and you can opt to do this by choosing one of its "Help Beat Cancer" deals. 
Whether or not you'll be charged an exit fee if you leave a tariff early depends on which one you choose. Several of the fixed tariffs will charge an exit fee and some won't, but if you opt for a standard variable tariff you definitely won't be lumbered with any. 
Bulb or Scottish Power: Additional services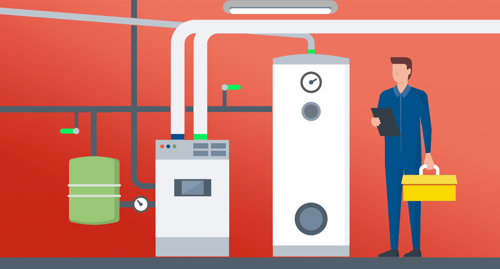 Bulb does what it says on the tin: offer you good-priced, 100% renewable electricity with zero exit fees. There's nothing else to it, just pure gas and electricity to power your homes. 
If you were looking for that something extra, then Scottish Power might be your best bet. While there are no additional services attached to the current array of tariffs (at time of writing), Scottish Power does offer a number of products and services to reassure you around the house. Let's go through them and how much they'll set you back. 
Boiler Care from £3.50 a month: Starting at £3.50 for single boiler insurance, ranging up to boiler, radiator and service care for £12 a month for the first 6 months.
Plumbing, Drains and Electrical Cover from £3 a month: Partnered with AXA, Scottish Power offers insurance for the home essentials: plumbing, drains and electricals.
Appliance Care from £5.50 a month: Scottish Power offers the opportunity to have service cover for individual appliances around your home, providing maintenance and support in case of any breakdowns.  
Smart meters: Scottish Power offers smart tariffs, meaning you can have a smart meter installed to make your energy usage a lot smarter, allowing you to only pay for exactly what you use.
Electric vehicle charging: Scottish Power offers its Smart EV Home Charger to anyone with an electric vehicle, which you'll be able to control with Scottish Power's app.
Smart Thermostat powered by Honeywell - £19.99 a month: The Smart Thermostat allows you to manage your energy on the go. On your way home to a cold house? Not anymore. Turn it on remotely with the Smart Thermostat app.
Bulb or Scottish Power: Verdict
The supplier you choose completely depends on what you are after. If you're looking to go green with your energy then you're onto a winner with whichever energy company you choose, so you need to decide what else matters most to you. 
Bulb's business model revolves around its customers. The company is clearly concerned about keeping their membership-base on the cheapest energy possible, and strives to deliver great customer service alongside. 
When it comes to additional services, however, Bulb is lacking, but that doesn't come as much of a surprise given their focus on energy. There's also only one energy tariff to choose from, which if you like choice isn't great, but on the other hand, if you're in it for simplicity and transparency, Bulb might be the supplier for you. 
Then there's Scottish Power, who are more your all-in-one energy company, offering not just 100% renewable electricity, but additional extras and far more tariff options, too. If you're the sort of person who wants all your bills coming from one company for ease-of-mind, then Scottish Power is looking like the winner, with a wide variety of products and services available should you want them. It's also worth mentioning that they often do special deals on their products and services for existing energy members, so that might be worth doing a bit more research into. 
Ready to switch? 
If you've seen all you need to know, you can compare energy suppliers in just a few clicks using our comparison service. Simply start by entering you postcode, followed by telling us some information about your current energy supply. Once we've got everything we need from you we can provide you with a transparent, detailed list of the best energy tariffs for you to switch to. 
If you're still interested, look out specifically for the deals on offer from Bulb and Scottish Power. If you find a great deal you want to switch to, go ahead! It's free and all handled for you. 
Related guides
We've created some other guides to help you better understand certain suppliers, such as our guide Bulb vs Octopus: which green energy supplier is best? which is similar to this guide, in that we compare both Bulb and Octopus as if you were looking to switch to one but wanted to know some key differences. 
If you've read this article and have made up your mind which supplier you'd like to switch to, we've outlined how to understand energy bills from each supplier using examples, because we're aware they can be confusing at times. To view these, visit our separate guides: Understanding your energy bill: Bulb and Understanding your energy bill: Scottish Power.