Hive or Nest, which thermostat is best?
Hive and Google Nest are two brands that bring smart thermostat technology into your home, helping you control things such as your heating and hot water from your designated smart device, or from your smartphone and tablet. 
Assembling a vast array of different products, both Hive and Google Nest want you to transform your ordinary home into a smart home, producing devices for everything you can think of, all operational via apps available on smartphones and tablets. It's not a matter of, "which is best hive or nest?" It's more a case of what appeals to you the most; so let's dive straight in. 
Hive vs Nest: Design and build
Looking at the Hive, it looks as one would expect a smart thermostat to look: a sizeable yet not too cumbersome dial on the front, with a surrounding digital display. The Hive also features two buttons on the top to easily give either your heating or hot water a boost without having to fumble through the user interface. Hive also gives the opportunity for customers to choose a coloured frame which is something that came later, allowing users to match their thermostat with any particular room's colour scheme. 
However, the Nest really excels in this area. Not only is it circular compared to the somewhat bulky squareness of the Hive, but it just looks incredibly smart, and does not at all look out of place when hung on a wall. Its glass front and metal surrounding gives it a feel of class, while allowing you to adjust the temperature by just twisting the device and pressing it for activation, removing any need for dials or exterior buttons. With a good range of subtle colours, there's no doubt the Nest is the prettier of the two. 
How does Hive and Google Nest heating work? 
Hive works by attaching the Hive Receiver to your boiler's circuits, which then relays the instructions to the Hive smart thermostat, allowing complete remote control of your boiler. Google Nest Thermostat works in effectively the exact same way, using the Nest Heat Link to connect to your boiler either wirelessly or with the existing thermostat wires. 
With your boiler now up and running with smart technology, you'll be able to control it via the devices from both Hive and Google from anywhere in your home. Downloading the Hive and Nest apps will also allow you to adjust your heating from anywhere, meaning no more coming home to a cold house when you're out for the day! Just open up the app wherever you are and set your desired temperature, so when you walk through the front door you don't have to wait for your home to warm up. 
What makes Hive and Nest so "smart"? 
There's no denying both Hive and Google Nest are smart, but the question is, why are they so smart? Well, they're smart for different reasons, and depending on how much you enjoy technology having a hold over you, might just be the overall deciding factor in which you choose.
Let's start with Hive. Hive uses something called Geolocation settings which you can choose whether or not you want turned on. It works by accessing your smartphone location services to alert you when you pass the "geofence" distance you set in the app. In essence, it'll be able to tell when you've left your home, and if you've left your heating or cooling on it will alert you so you can turn it off remotely via the app. Pretty smart, right? Let's see what Google has to offer. 
In terms of harnessing personal data to tailor a one-of-a-kind experience just for you, few do better than Google, and it's the same with their smart home technology. 
The Google Nest Learning Thermostat will get to know you and your habits in as little as a week, and will learn to control your heating and hot water all by itself. The thermostat will take note of the temperature you like to keep your home at throughout the course of the day, typically raising it while you're in, and lowering it while you're out to help bring down the costs of your energy bill. It'll continue to build a schedule while monitoring your activity, and much like the Hive's Geolocation, the Nest will detect when you've left the house using your smartphone location and set your house to Eco Temperatures mode to save energy. 
Want to know where you can cut back on energy use? With Google's Energy History and Monthly Home Reports, your smart thermostat will show you how much energy you are using daily and exactly where you are using it. The report will even tell you the ways in which you can use less, giving you recommendations in the areas you shout perhaps cut back on.  
Of course, like Hive can, the Google Nest app will allow you to control both your heating and hot water remotely, too. 
So they're both pretty intelligent, but Google just edges it in terms of smartness as you'd expect. Perhaps some of the features that come with the Nest could be seen as overkill, but if you're willing to fully embrace smart technology in your home, it's probably looking quite appealing to you. Hive, on the other hand, keeps things a bit more simple while still providing a lot of smart features without giving you the feeling it's watching your every move.
What Hive or Nest products do I need? 
Both Hive and Google Nest offer a lot of products which might confuse people looking to transform their home into a smart haven. We're going to go over each product and what they do, while letting you know what's necessary to be able to control your heating and hot water in the ways talked about above. 
The must-have Hive Heating products 
Below are the basic Hive and Google Nest products needed, which usually all come together. 
The Hive Hub
The Hive Hub is the brains of the Hive smart home operation, and plugs directly into your broadband router, connecting all of your Hive devices wirelessly allowing you to control them remotely. Without the Hive Hub, none of Hive's smart home possibilities 
The Hive Active Heating Thermostat
The Hive Active Heating Thermostat is kind of the star of the show, allowing you to control both your heating and hot water wirelessly. Along with the app, this is the place you'll be able to set up all your preferences and change the settings to suit your needs. 
The Hive Receiver
This is the device that your Hive Active Heating Thermostat uses to talk to your boiler. You can also use the Receiver to do things the old fashioned way, pressing either the hot water or heating button to turn either of them on. Turning them on this way will use the settings you have set up yourself. 
Additional Hive Heating products
Below are other Hive products to make your home heating system even smarter. These either come as part of another pack (depending on what's available at the time you're looking) or be bought separately and added into your smart Hive ecosystem. 
Radiator Valve 
The Hive Radiator Valve allows you to remotely control each room's heat in your home. This will help you avoid flicking the heating on and warming rooms that aren't occupied, wasting both money and energy. 
However, the Radiator Valves are quite expensive at £54 each, so it might be a good idea to just get them for the rooms that you use the most, allowing you to warm them remotely before you come home after a day out. Although, the more you buy in a pack, the more you end up saving.
Hive Active Light Dimmable Bulbs
Hive's Dimmable Bulbs are controllable via the app and long-lasting, rated A+ for energy efficiency. You'll be able to set schedules, such as telling your bedroom light to turn on at a specific brightness and at a time that's right for you, while also giving you the opportunity to turn lights on and off remotely with the Hive app. 
Installing them is a simple process, too. All you have to do is replace your existing bulbs with the Hive ones, and then pair them with your Hive Hub. The Hive Bulbs can also be great for security purposes too, making it appear as though someone is in your house when you're actually out, by using the app to occasionally turn them on and off. 
Hive Active Plugs
Plug anything you like into the Hive Active Plug - your kettle, lamps or TV - and operate them when you're out using the app. They're great for turning lamps on, a bit like the Dimmable Bulbs, but also great for using for things such as irons, giving you peace of mind being able to check you've turned it off when you're out on your phone. 
Hive security products
Hive offers a huge range of home security products, alongside their Hive heating range. Below is a list of the items you can buy to make you feel safer in your home:
Hive Outdoor Camera
Hive Indoor Camera
Hive Motion Sensor
Hive Window or Door Sensor
Hive Video Playback
Hive All Security
Google Nest products 
Google Nest Learning Thermostat
The Google Nest Learning Thermostat adjusts to your lifestyle; just use it as you wish by turning your hot water and heating on when you usually do, and it will learn your habits in just a week. 
The Nest Heat Link
The Nest Heat Link will come in the box with the Nest Learning Thermostat, which will work with your boiler to enable the use of the Nest Thermostat. As we have mentioned previously in this article, the Nest Heat Link connects to your boiler wirelessly or using the thermostat wires already installed.
Google Nest Security
As you'd expect, Google Nest has their own range of security products, just like Hive. The security products Hive has to offer are as follows: 
Nest Hello video doorbell
Nest Protect smoke and CO alarm
Nest Cam IQ Indoor
Nest Cam Indoor
Nest Cam IQ Outdoor
Nest Cam Outdoor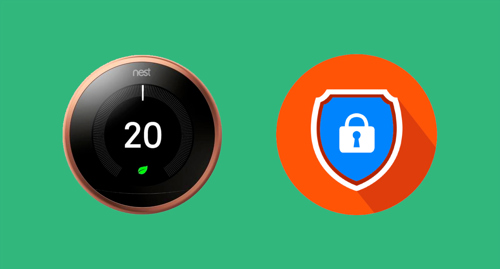 Voice activation of Hive and Nest
Should you wish to, you can make both Hive and Nest extra smart by enabling it to respond to your voice commands. 
Hive is paired with Amazon's Alexa. Simply download the Alexa app on your smartphone and install the Hive skill to get started, and you'll be able to control whichever Hive devices you have without having to lift a finger. 
Google Nest heating products can of course be controlled using Google Assistant, which can be accessed across all of their devices, such as the Nests themselves. Simply connect Google Home with a Nest Thermostat to get started. 
Hive vs Nest: The verdict
They're both almost identical in what they have to offer regarding your home heating system, as we're sure you can see. They are both set up in an extremely similar way, using the same technology to connect all your chosen devices, allowing you to control everything remotely - even away from your home. 
The only thing that might cause you to sway one or way or another is any existing products you have. If you have a Google Nest for example, that you use around the home to assist you in day-to-day life, it'd make complete sense to invest further into Google's home heating services. On the other hand, you might find it easier to go with Hive because you're offered it through your boiler service provider, or even your energy supplier. All-in-all, either Hive or Nest will be able to transform your living experience at home into a smart one, so hopefully we've helped answer your question, shall I get a Hive or Nest Thermostat?  
Get cheaper energy
Energy doesn't have to cost you an arm and a leg each month. As a matter of fact, many energy customers out there are on standard tariffs, which tend to be the most expensive their suppliers have to offer. 
It's worth having a look what else is out there by starting an energy comparison. It's free and will only take you a couple of minutes to do!