Forgotten who your gas and electricity supplier is? Don't panic! Here's where you can find all of the information you need.  
How do I find out who my electricity supplier is?
You can find out who your electricity supplier is by looking at a recent energy bill. If you don't have one to hand, you can give your electricity distribution network operator (or DNO) a call.  
The DNOs own and operate the infrastructure that delivers the electricity from the national grid to homes and businesses. Each region of the UK is served by a different DNO so the number you'll need to call will differ depending on where you live.  
Please note that the cost of calling the relevant DNO number will vary depending on your phone provider and whether you use a landline or a mobile.
How do I find out who my gas supplier is?
You can find out who your gas supplier is by entering your name and postcode into the online tool Find My Supplier. Alternatively, you can check a recent energy bill if you have one available.  
If you'd prefer to speak to somebody, you can call the Meter Number Helpline (MNH) on 0870 608 1524. You'll need both your meter serial number (this is a mix of letters and numbers which will be on your bill and the gas meter itself near the barcode) along with your latest meter reading.  
Please note that calls to the MNH will cost 7p a minute plus your provider's access charge.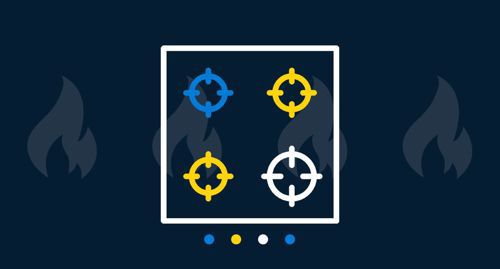 How do I find out my estimated usage?
When switching to a new energy deal you'll be asked to give your gas and electricity usage so you can get an idea of what your bills will look like. If you don't have those figures to hand, you'll be able to find them on a recent bill, you'll need to calculate your home's estimated energy usage.  
Industry regulator Ofgem has created three different tiers of energy user to help you get an idea of your estimated consumption.  
Low  
Average electricity usage - 1,800 kWh  
Average gas usage - 8,000 kWh
Those in the low energy usage group either live alone or with another person in a one to two bedroom flat. They will normally be home at evenings and weekends but not during the day.  
Medium
Average electricity usage - 2,900 kWh
Average gas usage - 12,000 kWh
Families and those living in 3 to 4 bedroom houses will find themselves in this category. A few people will be at home during the day so appliances and the heating will be used more regularly.  
High  
Average electricity usage - 4,300 kWh  
Average gas usage - 17,000 kWh
In the High usage tier is people living in large houses with 4 or more bedrooms. Somebody is always at home and there are a large amount of appliances, like a dishwasher, a washing machine, TVs and games consoles, with many of them often being used simultaneously.  
How do I find out which tariff I'm on?
A recent energy bill will be able to tell you which energy tariff you're currently on. You can also get in contact with your supplier to ask either by phone or email.  
How do I contact my electricity supplier?
You should be able to find the number for your supplier's customer helpline and either an email address or a contact form easily enough on their website. They may also have an online chat function  which will allow you to speak to an advisor almost instantly.
Sending your supplier a direct message on Twitter or Facebook is definitely worth a try too as many of them are very active on social media.
How do I contact my gas supplier?
You'll be able to contact your gas supplier in the same way as you do your electricity supplier by either phone, email, an online contact form, online chat or social media.  
How do I get a smart meter?
A smart meter is a type of gas and electricity meter that automatically sends your readings to your energy supplier.  
While they're not compulsory, installation is free and they may help you to receive cheaper energy bills. They eliminate the need for estimated energy bills and allow you to track your usage via the accompanying in-home display so you can more easily see where you need to cut down.
Every home in the UK will be offered a free smart meter by the end of 2025 as part of the UK government's national rollout. If you don't want to wait until then, you can contact your supplier yourself to request a quicker installation.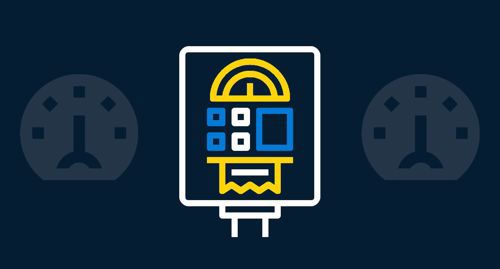 How do I read my energy bill?
It's incredibly important that you're able to properly read and understand your energy bill so you'll be able to tell if something's not right with it. Your energy bill will look slightly depending on which energy supplier you're with but they'll all give you the following information:
> Details of your tariff - this includes its name, end date, your method of payment and whether you'll need to pay an exit fee if you'd like to switch.  
> How much you need to pay - the total amount you need to pay for the gas and electricity you've used over this billing period.  
> Your gas and electricity usage - this is measured in kWh (kilowatts per hour) and will be broken down so you can see how the cost of your bill is calculated.  
> How much you paid last time - there may be a discrepancy between this and what you're paying now but it doesn't always mean there's something wrong. For example, we tend to use more energy in the winter months than we do in the summer because of things like switching on the heating.  
> Your estimated energy usage for the next 12 months - this is calculated using the meter readings that you've previously given your supplier so if they only take estimated readings, it won't be as accurate as it could be.  
> Some cheaper deals from your supplier - your energy supplier will include a few of their other energy tariffs which you could save money by switching to.  
> Your gas and electricity meter numbers - also known as your MPRN (meter point reference number) and MPAN (meter point authentication number) respectively, you'll need to quote these to your energy supplier when moving home.  
If you pay by direct debit you may also see your credit balance included on your energy bill.  
Your supplier estimates how much you'll need to pay for your energy each time based on your past usage. If you end up paying for more energy than you actually use, your supplier will instead owe you money. This is known as being in credit.  
Credit tends to be built up on your account during the warmer summer months when we generally use less energy. You can claim this money back but remember that it can be used to help pay off future energy bills, like those you rack up during the winter time which are often more expensive.  
Your debit balance is effectively the opposite and refers to when you owe money to your energy supplier. If you've been in debt to your energy supplier for more than 28 days, you'll need to pay this off before you're able to switch.