Before you switch to a new energy supplier it's a very good idea to explore what kind of service they offer. If you're thinking about taking a new tariff from either Octopus Energy or OVO Energy, our guide can help. 
In OVO vs Octopus, we compare the key features of the two suppliers to see how they stack up against each other.
Octopus Energy or OVO Energy: A little bit about them
CEO Greg Jackson launched Octopus Energy in 2015 as a simple, affordable alternative to the Big Six suppliers with a big focus on green energy and providing fantastic customer service. All of their tariffs offer 100% renewable electricity and they don't charge any exit fees.
OVO Energy began trading in 2009 and is heavily invested in providing great-value green energy tariffs. They also offer 100% renewable electricity as standard and acquired SSE in September 2019 making them the UK's second largest energy supplier after British Gas. 
Who has a higher rating, Octopus Energy or OVO Energy?
Both Octopus and OVO rank fairly highly on our table of UK energy suppliers with both of them holding a very respectable four-star rating. 
To paint you the most accurate picture possible of the UK's energy suppliers we compile these ratings using a wide range of data including some taken from the complaints collected by Citizen's Advice.
Octopus Energy or OVO Energy: Green energy
Octopus, who were named "the company that's done the most to advance UK renewables" by the Renewable Energy Association in 2019, offers 100% renewable electricity as standard across all of its tariffs. They're proud to assure customers that for every electron they use, they invest in the generation of a new green one. 
Back in May, Octopus announced the set up of the Future Energy Research centre which aims to devise quicker, more efficient methods to achieve net zero emissions. Their parent company Octopus Renewables is also Europe's biggest investor in solar energy.  
OVO too offers 100% renewable electricity on all of their energy tariffs and plants one tree for every member every year in a bid to reduce the amount of carbon in the air. There's also the option to upgrade to OVO Beyond for a small extra monthly fee. 
This ultra environmentally-friendly add on gives you 100% carbon-neutral energy (100% renewable electricity plus 15% green gas with the rest being offset) as well as lots of helpful tips to reduce your energy usage. OVO claims that these insights can help you save up to 10% on your energy bills!
Compare our best energy deals and switch in minutes
Get started
Octopus Energy or OVO Energy: Customer service
Octopus boasts an Excellent five-star rating on Trustpilot from over 38,000 reviews and has been named a Which? recommended provider for the last three years in a row. Over the past year they were able to answer customer calls in a very speedy average of 2 minutes and conveniently have a table that's regularly updated with the average email response time. 
If you'd prefer to speak to a representative over social media there's also links to Twitter and Facebook which they seem to be very active on. From the drop down menu on the home page, there's also a Help section which is packed with plenty of helpful, easy-to-follow FAQs. 
OVO has a four star Great rating on Trustpilot from over 39,000 reviews which is still above average for an energy supplier and means you'll be in good hands. In 2019, they were able to solve 89% of complaints within the first day of it being reported to their customer service team. 
The Help section of their website is located at the top of page and is remarkably extensive. If you don't find an answer in OVO's huge selection of FAQs, it'll most likely be amongst the active community forum or the selection of informative, in-depth guides.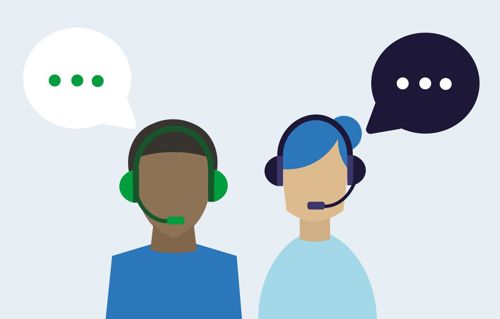 Octopus Energy or OVO Energy: Energy tariffs
You can take a look at all of Octopus's available energy tariffs by clicking on the Our Tariffs heading from the drop down menu on the homepage. There's a good selection including some specialised tariffs like Octopus Go which charges you just 5p per kWh for electricity between 00:30 and 04:00, meaning it's perfect for EV owners. 
Annoyingly though, no useful information like whether there's any exit fees or if you need a smart meter is displayed. You'll only be able to see unit rates and standing charges which is quite confusing and not really what customers want to know.  
OVO offers four tariffs which are as follows:
Better Smart Energy - "Our lowest rate – for new members who don't yet have a smart meter"
12 month contract
Save up to £114 a year
Better Energy - "With fixed rates to protect you against price rises"
12 month contact 
Save up to £72 a year
2 Year Fixed Energy - "Our most popular fixed-rate plan with 2 years' protection"
24 month contract
Save up to £43 a year
Simpler Energy - "Our flexible plan where prices can go up or down"
Flexi rolling contract
If you click on Get a Quote and input a few details you'll get access to more information about these tariffs like exit fees and its average monthly price. 
There's also the EV Everywhere tariff for those who own electric vehicles
EV Everywhere 
24 month contract
Free membership with Polar Plus which gives you access to thousands of EV charging points all across the UK
100% renewable green energy both to your home and charging point
Compatible with Economy 7 meters
Octopus Energy or OVO Energy: Additional services 
Octopus don't provide any services apart from energy but OVO has quite a few others available.
There's Boiler and Home emergency cover which starts from as little as £13 a month for OVO customers. If there's a more serious issue with your boiler, or if it's just starting to show its age, you can also take advantage of OVO's boiler replacement service.  
The OVO Homeplan offers insurance for everything from boilers, plumbing, electrics and drains. This too starts from £13 and you can choose from different plans with great extras like unlimited engineer callouts and access to an emergency hotline.
Along with taking the special EV Everywhere tariff, customers who drive an EV have the option to purchase a next generation smart charger. Not only are these packed with features, like compatibility with solar panels and the ability to monitor your usage in an app, but you'll get a discount of £100!
Compare our best energy deals and switch in minutes
Get started
Octopus Energy OVO Energy: Verdict
Both Octopus Energy and OVO make an excellent choice of energy supplier. Each of them score very high in terms of customer service and have a great range of energy tariffs available. They're also clearly dedicated to helping to create a cleaner future by providing and investing in renewable energy. 
One area where these suppliers do differ quite a bit however is in the additional services that they offer. If you're looking to take out extras like boiler cover along with switching your energy, OVO may sway it for you. Their prices are affordable, with some cover starting from just £13 a month, and the convenience of getting multiple services from one source is very attractive. 
Looking for other supplier comparisons before you make your energy switch? Why not check out our Bulb vs Octopus and SSE vs EDF guides to help you.