Npower Business Solutions: What You Need to Know
Belonging to the E.ON group, Npower Business Solutions provides business energy to large business and corporate business customers, while E.On Next supplies energy to the domestic arm of the business. 
Compare our best energy deals and switch in minutes
What's Npower Business Solutions' renewable energy generation like?
Npower Business Solutions has received triple certification to the Carbon Trust Standard for its work to reduce carbon emissions and improve waste management across all of its offices throughout the United Kingdom, and remains the only energy company to have received this accolade
All of the paper npower uses to communicate with its customers comes from 100% sustainable sources. These forests are meticulously managed to reduce the pressure on natural forests providing similar resources, while also able to provide many other environmental benefits alongside their primary function.  
When it comes to tariffs and renewable electricity, however, it is unclear whether or not npower offers 100% renewable electricity with its tariffs. 
100% renewable electricity is almost an industry-standard inclusion within energy tariffs these days, so maybe they're not mentioning it because it's a given, but nothing is clear on their website. 
However, they are owned by E.ON as we have mentioned, and E.ON includes 100% renewable electricity as standard with all of their energy tariffs, which is derived from renewable generation assets, UK wind generator supply agreements and the purchase of renewable electricity certificates. With this in mind, it would seem unlikely npower's tariffs weren't powered using the same energy. 
Npower Business Solutions' energy tariff options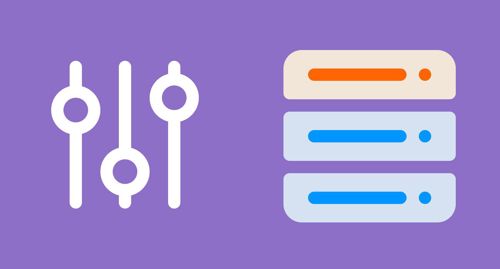 The tariffs npower has to offer are as follows: 
Fix 1 Year Plus v4 
Smart meter or smart meter installation required
Fixed price of energy until February 28th 2022
No early exit fees
Direct debit or pay on receipt of bill payments optional
Online account (there if you want to use it)
Fix Online v43
Smart meter or smart meter installation required
Fixed price of energy until February 28th 2022
£30 per fuel exit fees may apply before January 10th 2022
Direct debit payment
Online account necessary
Standard Variable
Price for your energy may vary
No early exit fees
Pay by Direct Debit, Receipt of Bill or Prepayment
Online account (there if you want to use it)
Npowers' home services
Npower offers E.ON home services that you can sign up to separately from your gas and electricity deal: 
New boiler installation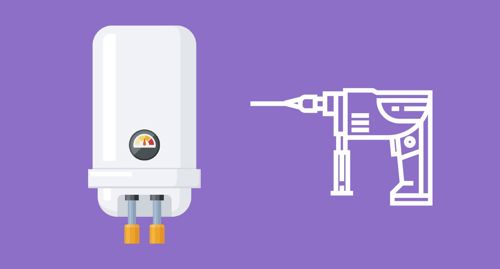 Through E.ON, npower offers brand new boiler replacement where you have the option to pay using three year 0% interest-free credit. If you choose to replace your boiler, you can receive up to a 10 year guarantee and smart thermostat compatibility to control your heating and hot water from your smartphone.
E.ON offers three types of boilers; combination, regular and system boilers. 
Boiler cover via HomeServe 
HomeServe is a company E.ON uses to offer boiler cover to its own customers and Npower's. As you'd expect, there are various plans that vary in price, with the more costly ones offering more assurances. See the table below for all the options: 
 
Electrical Emergency & Breakdown Cover
Gas Boiler Breakdown
Gas Central Heating
Electric & Heating
Plumbing, Heating & Electrics
Assurances
Electrics

Gas boiler

Boiler service

Gas supply pipe

Gas boiler

Boiler service

Gas central heating

Gas supply pipe

Gas boiler

Boiler service

Gas central heating

Gas supply pipe

Electrics

Gas boiler

Boiler service

Gas central heating

Gas supply pipe

Plumbing and drainage

Water supply pipe

Electrics

Monthly cost (from)
99p
£7.99
£12.99
£15.99
£19.99
Solar power
E.ON offers solar panel installation, which costs £121 a month with their interest-free finance option over 36 months. 
With E.ON's solar panels you'll become eligible for the Home Exclusive energy tariff should you want the option in the future. If this is something that appeals to you in the future, once you've had the panels installed you could switch to E.ON's Smart Export Guarantee (SEG) tariff that'll pay you for the energy you put back into the grid. 
Npower and additional support
Warm Home Discount 
npower offers the Warm Home Discount, a government-led scheme that offers £140 to those who are eligible to help cover the costs of their energy bills during the colder months when bills tend to be at their highest. 
Our guide on the Warm Home Discount scheme should provide all the information you need to know about it. 
Npower's customer service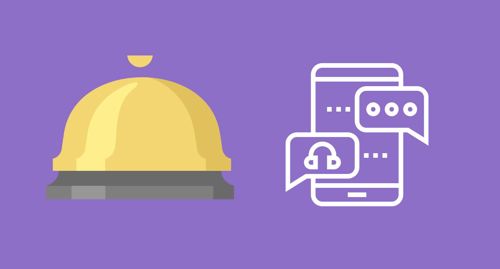 Npower's Help and support tab offers to take you to a range of pages to help with various questions and issues you might want answered, such as what to do if you're moving home and you're worried about what happens to your energy tariff. 
There are also various pieces of content to help you with different types of energy meters found in homes, along with some information on how npower functions as an energy supplier belonging to the E.ON group. 
You'll find a section with common questions about bills and payments that you can read if you have any issues that need solving, but of course you can always phone them in your query isn't resolved through their online resources. 
What is Npower's contact number?
npower has two customer numbers you can call them on:
0800 073 3000
Or
0330 100 3000
(lines open between 9am and 5pm Monday to Friday)
A live chat option is also available which will allow you to talk to someone via instant messaging on the npower website. 
Npower's customer ratings
Npower's Trustpilot scores aren't good, scoring a measly 1.2 out of 5 stars. 93% of all the people to have reviewed them on Trustpilot have come out as "bad," which is the equivalent of a 1 out of 5 review. 
A lot of the reviews have involved extremely poor experiences when talking to their customer advisors over the phone, with many going as far to say they have come off the phone feeling patronised and frustrated. Some have also stated how expensive their energy bills have been since moving to npower, advising everyone reading the Trustpilot reviews to stay well away. 
If you still want to switch, we're here to do it all for you
If you think you're paying too much for your energy, the best thing you can do is compare energy tariffs. Luckily for you, that's why we're here. 
Simply enter your postcode followed by some details about your current energy supply, and compare away. 
Compare our best energy deals and switch in minutes