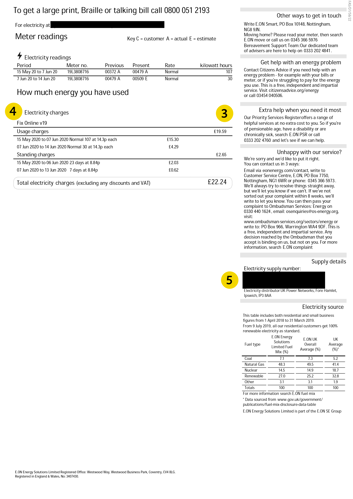 1. Payments and balance
Your payments and balance overview is just a snapshot of what you've paid and whether you're in debit or credit. It's best to find yourself in credit over the warmer months, and then this accounts for your higher usage when it's cold. Your monthly payments are chosen based on your annual usage, and should see you in credit at the right time.
2. Payment type
This is a reminder of how you pay your bill, so if you see 'Direct Debit' then you know the payment comes out automatically. If you'd like to change this then get in touch with your supplier.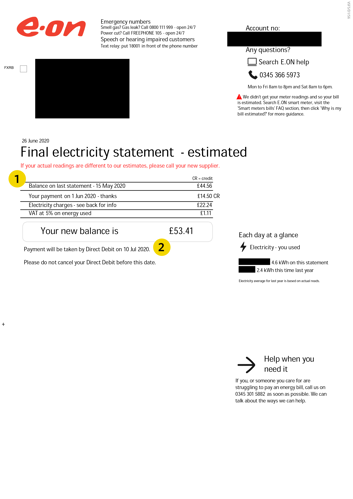 3. Energy usage and cost
Here you'll see your energy usage and cost. There are two different parts to your cost of energy - your unit rate and your standing charge. These are combined to create the cost of gas and electricity.
4. Tariff name
This is simply the name assigned to your fixed or variable tariff. It usually includes the month and year that the tariff ends, and after that you'll move onto the supplier's default tariff and probably pay more. It's a date worth remembering!
5. Electricity supply number (MPAN)
This is your electricity supply number, or Meter Point Authentication Number. You'll usually find it has an 'S' before it, and, as with the gas number, it can be handy to know where to find it.