The Green Homes Grant explained
Homeowners in England and Wales can receive vouchers worth up to £5,000 as a contribution to make their homes more energy efficient, thanks to a Government Scheme that launched in September 2020. Low income households can receive 100% of the funding for home improvements up to the sum of £10,000.
Homeowners will have to make a contribution, however, with the Government paying at least two-thirds of the cost of home improvements up to the £5,000 mark. For example, a £2,000 home improvement could see the Government paying £1,333, with the rest of the sum being paid by the homeowner. 
As mentioned above, low-income households won't have to contribute at all, and can receive home improvements worth up to £10,000, unlike the standard £5,000 voucher.
What will the Green Homes Grant vouchers cover?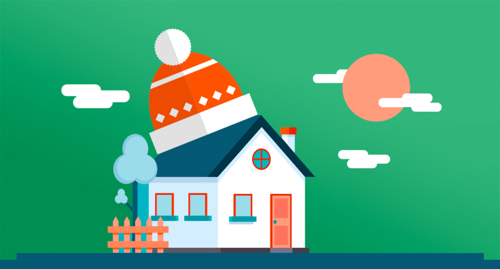 The vouchers will go towards improving a home's energy efficiency. To qualify for the Green Homes Grant, you'll need to be installing one of the following "primary" components, or you will not receive the financial aid: 
Improving home insulation - Solid wall, cavity wall, loft or roof insulation to help keep the cold air out and the hot air in.
Low carbon heating - Renewable ways of heating your home, such as air-source or ground-source heat pumps, along with solar thermal systems.
Double or triple glazing, or secondary glazing - Replacing old single-glazed windows can drastically reduce the amount of heat that's lost within homes.
Hot water tank and appliance tank thermostats - Being able to control the heat in your home easily will help prevent wasting both fuel and heat, keeping your home at a consistent, comfortable temperature.
Why is the Government launching the Green Homes Grant scheme?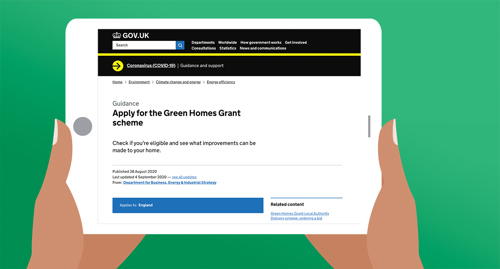 The Government is launching the Green Homes Grant scheme in a bid to help make existing homes much more energy efficient than they currently are, with sights set firmly on achieving net-zero carbon emissions by 2050. With homes being made more efficient, both the environment and homeowners benefit, saving both money and the environment simultaneously. 
It's also a great opportunity for the building industry to cover in the wake of COVID-19, providing work for accredited tradesmen around the country, and getting them involved in a crucial process that's a large step towards a greener future. 
Who can apply for the Green Homes Grant scheme?
All homeowners and landlords can apply for the Green Homes Grant voucher money, but new build domestic properties and non-domestic properties, such as shops and offices, are not eligible for any of the funding.
Rishi Sunak, Chancellor of the Exchequer, said that up to 650,000 homes in England and Wales will be covered by the grant. Currently, it is not a UK-level grant, and is not available for any households anywhere else in the United Kingdom. 
You can apply for the low-income scheme, where homeowners can have all of their improvements covered up to a cost of £10,000, if you currently receive at least one of the following: 
Attendance Allowance
Carer's Allowance
Child Tax Credits (CTC)
Contribution based Employment & Support Allowance (ESA)
Contribution based Jobseekers allowance (JSA)
Disability Living Allowance (DLA)
Income based Employment & Support Allowance (ESA)
Income based Jobseekers allowance (JSA)
Income Support (IS)
Industrial Injuries Disablement Benefit
Housing benefit
Pension Guarantee Credit
Personal Independence Payment (PIP)
Severe Disablement Allowance
Universal Credit (UC)
Working Tax Credit (WTC)
How can you get Green Homes Grant the vouchers?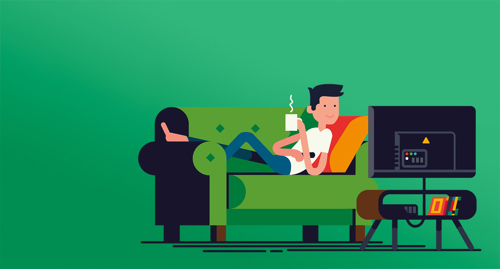 To apply for the Green Homes Grant vouchers, homeowners will have to fill out an online application. 
The energy improvements will be split into two categories; primary and secondary, and in order to qualify for any funding, homeowners must install at least one improvement from the primary category. 
Primary category improvements: 
Insulation (loft, cavity wall or under floor)
Low carbon heating (air source heat pumps, ground source heat pumps or solar thermal)
Secondary category improvements: 
Double or triple glazing replacement for single glazing
Energy efficient doors
Draught proofing
Heating control, such as thermostat installation
Once you have submitted your application, it will be sent to an accredited local supplier. The supplier will then issue a quote, and when it's been approved, the Government will then issue the voucher. 
When will the Green Homes Grant become available? 
The Green Homes Grant will become available for people to apply in September 2020, and will run until the end of March 2022. It has not been confirmed whether or not this will be the end of the scheme, or if applications made before the closing date will still go ahead.
With so much planning, and encouraging tradespeople to sign up and become eligible to carry out the energy improvements, it's important the scheme doesn't end too quickly, and people are given a thorough chance to make the necessary improvements to their homes. 
How to sign up for the Green Homes Grant as a tradesperson 
The Greens Home Grant will also generate a lot of work for many builders, plumbers, electricians and other tradespeople across England and Wales. 
In order to get involved, tradespeople must sign up and get TrustMark accredited so they can offer their services when homeowners get their funding approved and the energy efficient improvements can begin on their homes. 
Getting accredited with TrustMark can take as little as five working days for those who are members of a recognised trade body. To install low carbon heat measures, tradespeople must also be certified through the Microgeneration Certification Scheme for the relevant heating technology. 
The Government is urging tradesmen to become eligible to work under the Grant, not only because it'll generate further work for them, but because they'll be suited to work in further energy-efficient projects in the future.
Frequently asked questions
Since applications for the Green Homes Grant have launched, there have been numerous questions surrounding it. We're going to try and help answer some of them for you. 
Why hasn't my application request for the Green Homes Grant been accepted? 
If you have applied to have either double-glazed windows, draught proofing, thermostat installation or energy efficient doors installed, your application will be rejected because they are secondary improvements. 
In order to receive funding through the Green Homes Grant you must first apply to have primary improvements installed. See above to find out what these include. 
How do I get a quote before I apply for the Green Homes Grant?
In order to get a quote before applying, contact a TrustMark registered tradesperson to come round and give you one. Once you've done this, you'll be able to apply for the Grant with the quote. 
Can buildings of flats and apartments apply for the Green Homes Grant together?
As far as we're aware, you need to apply for the Green Homes Grant individually, because vouchers are given to each separate household once a quote has been obtained from a TrustMark accredited tradesperson.
Is the Green Homes Grant available in Scotland and Northern Ireland?
The Green Homes Grant is only available for homeowners in England and Wales. 
What will the Green Homes Grant Voucher cover?
The Green Homes Grant voucher will cover labour, materials and VAT. 
How can I avoid Green Homes Grant scams?
Scammers have been targeting homeowners since the Green Homes Grant was announced. 
No cold calling is involved with the Green Homes Grant. 
The only way you can receive the voucher is by physically applying yourself via the GOV.UK website with a TrustMark accredited quote. 
If you're interested in becoming greener, take a look at our renewable energy supplier comparison table.