The energy price cap is a mystery to some people, so we've put together a guide to answer the most frequently asked questions about them out there. From reading the points below we hope you gain a better understanding about everything there is to know surrounding the energy price caps.
What is the energy price cap?
The energy price caps limit how much suppliers can charge you per kWh of gas or electricity, not how much they charge you annually. It was put in place to protect customers from being overcharged by their energy supplier, ensuring a fair rate.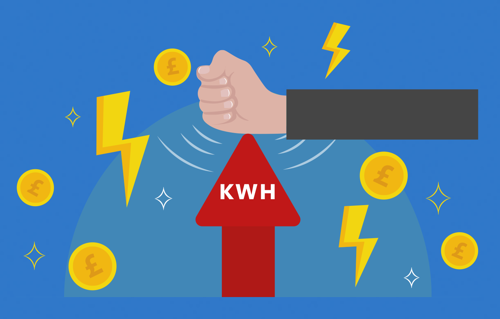 The price cap helps protect SVT customers against sudden price rises. 
Are all energy tariffs price capped?  
Not all energy tariffs are affected by the price cap. The energy tariff will only be capped if it is a prepayment tariff, a standard variable energy tariff (SVT) or a default tariff (one you haven't specifically chosen yourself).  
If you are on a fixed-term energy tariff, your prices are not protected by the energy price caps, whether they rise or fall. This can be beneficial if they rise, but if they are lowered, you will be paying more than customers on prepayment, standard variable or default tariffs.  
How do energy price caps work?  
Twice a year in February and August Ofgem sets the levels of the caps, and they either go up or down. When the level of the price cap is set, energy suppliers can't charge you more per unit of energy than the price cap states. However, they can charge less, hence why it's important to shop around for a new energy supplier to potentially switch to.  
It's important to remember that while the price per unit of energy goes up or down, your monthly energy bill will remain the same. People are often mistaken in thinking that a lowered energy price cap could save them money, when in reality, your energy bill can still remain the same - or even increase. If you make a conscious effort to use less energy, you will pay less, but that is the case even if the price cap remains the same or even increases slightly.  
If you're still struggling to understand, think of it like the price of a cup of coffee. If it goes down, you save money if you buy one, but over a period of time of buying numerous coffees, you'll hardly be saving money.  
If the wholesale price of gas and electricity go up, the energy price cap will rise to compensate the suppliers' losses, allowing them to recover their higher costs and keep supplying customers with energy.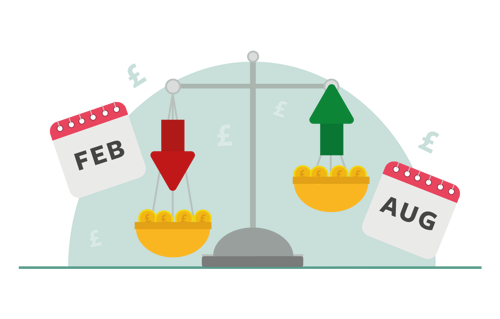 Ofgem adjusts the price cap twice a year.
Will my energy bill fall because of the energy price cap?  
As stated above, you are very unlikely to notice any reduction in your energy bill if the energy cap falls. Suppliers have to buy the electricity and gas they supply to customers from wholesale energy markets. These costs make up the majority of your energy bill and fluctuate depending on market conditions, such as international oil and gas prices. The lowering of the price cap is Ofgem's way of ensuring suppliers pass on the savings of reduced wholesale costs to their customers so everyone benefits.  
It's important to remember the price caps won't limit your total energy bill. This will vary depending on your energy usage.  
Why have the energy price caps been introduced?  
Not all paying energy customers are making the most out of the energy market, and those who have never switched are missing out. More than half of all UK households do not switch regularly and are on the more expensive energy tariffs as a result. Ofgem, in tandem with the UK Government, introduced the caps for less active energy customers so they are not left behind paying unfair prices for their energy.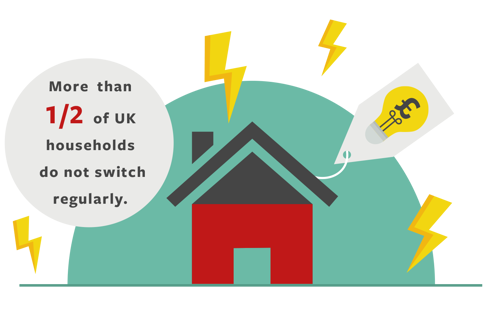 Switch your energy every 3 to 4 months to ensure you're on the best possible deal.
Do I need to do anything to be price cap protected?  
It's not up to you to apply the energy price cap to your tariff, it's up to your supplier - so you don't have to worry about contacting them about it. Your energy supplier has to contact you if anything regarding your tariff changes, or if the tariff you are on is no longer available.  
How can I really save money on my energy bill?  
Lowering your energy usage sounds feasible, but serious changes to your lifestyle need to be made in order to really feel the financial benefits of cutting down around the house. A lot of people aren't prepared to do that, and some feel like they already do enough to warrant savings. So what next?  
Switching your energy supplier - not just once but every 3 to 4 months - ensures you are always on the best value-for-money energy tariff on the market. The best bit? It's always free to switch and it's all handled for you.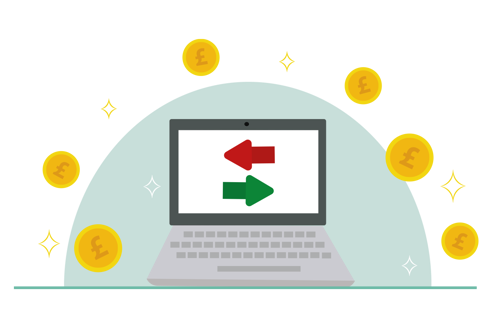 See how much you could save by switching your energy.