British Gas: What You Need to Know
We want to help you find the best possible deal on your gas and electricity so we've taken an in-depth look at what's on offer from some of Britain's largest energy suppliers. Here's our review of British Gas where we examine its key features, including its green credentials and quality of customer service, so you can make an informed decision when switching.
Compare our best energy deals and switch in minutes
Who is British Gas?
British Gas is the biggest energy supplier in the UK and currently serves around 12 million homes all across the country. It officially became British Gas Plc back in 1986 but can trace its history all the way back to 1812 when the Gas and Light Coke company was formed. Nowadays, their mission is to help keep Britain's homes running smoothly by offering great value energy and a high-quality service which treats every customer fairly.
| Features | Service Offered |
| --- | --- |
| Online Billing | Yes |
| Direct Debit | Yes |
| Smart Meters | Yes |
| Mobile App | No |
| Flexible Payment Options | Monthly |
| Additional Services | Not as standard |
| Green/ Renewable Energy | Yes |
| Trustpilot Review | 3.8/5 |
| Optional Paper Billing | Yes |
| Priority Register | Yes |
What energy tariffs do British Gas offer?
British Gas customers have six different energy tariffs to choose from which are as follows:
Fixed price tariffs
This type of tariff sets one price per single unit of energy so you don't have to worry about your bills being affected by wholesale costs.
Home Energy Secure April 2023 (Fixed)
Prices are secure until April 2023
Enjoy 100% renewable electricity
Required exit fee of £40 per fuel
Complete Protection Jul 2022 (Fixed)
Prices are locked in until July 2022
Required exit fee of £30 per fuel
Home electrical cover for a year
Central heating breakdown cover for a year
HomeEnergy Fix Apr 2022 (Fixed)
No price increase until April 2022
Enjoy 100% renewable electricity
Required exit fee of £30 per fuel
Green Future Apr 2022 (Fixed)
Prices secure until April 2022
Required exit fee of £30 per fuel
Enjoy 100% renewable electricity
94% of the gas you use will be offset
Up to 5 trees planted per fuel, per year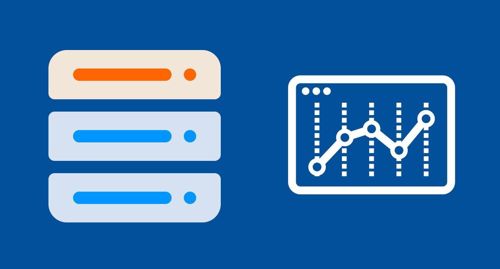 Default and Prepayment tariffs
On a default energy tariff, the price of a unit of energy isn't fixed meaning that your bills can go up and down in price each month. A Prepayment or PAYG energy tariff sees you only pay for the energy you need by topping up a key card with credit to use.
Standard Variable (Variable)
Prices are not fixed
No exit fee required
No specific end date
Safeguard PAYG (Variable)
Prices will fluctuate
No exit fee required
No specific end date
How green is British Gas?
British Gas currently only has one green energy tariff, the Green Future deal, which offers 100% renewable electricity and offsets 94% of your gas usage.
This is achieved by investing in different projects around the world, including one which aims to protect the Amazon rainforest, which works to reduce the amount of carbon in the air. The other 6% of your gas consists of clean, renewable biogas that's produced by farm and food waste.
Customers who take the Green Future tariff will also see five trees in the UK protected per fuel for every year they're on it. British Gas is very committed to sustainability having pledged to become net-zero by the year 2050. Since 2015, they've successfully cut their emissions by 39% and over the last decade have saved 11 million homes worth of CO2.
What is British Gas customer service like?
British Gas holds a very respectable third place on our table of UK energy suppliers with a brilliant score of four out of five. It was created to help our customers decide which supplier was best for them when switching. Ratings were decided from information like what is featured in a supplier's tariffs and Citizen's Advice complaints data.
The supplier also holds an average score of 3.8 stars out of 5 on the popular review site Trustpilot. A good 50% of the 56,400 reviews that have been left are classified as excellent. If you unfortunately run into a problem with your service it's worth taking a look at the comprehensive help section of British Gas's website which is packed with well-written, easy-to-follow guides.
According to data taken from British Gas's complaints report published on their website, in the fourth quarter of 2020, they managed to resolve 51.4% of the complaints they received within the same day.
What is British Gas's contact number?
To contact British Gas, contact its customer service team on 0333 202 9802.
Can I take any other services from British Gas?
In addition to energy, there's a great selection of services on offer from British Gas. There are varying tiers of homecare boiling and heating cover, plumbing and drains cover and home electrical cover all of which allow you to choose how much excess you pay.
If you don't have homecare, you can still book a one-off repair for your heating, plumbing and electrics. Those who are thinking about giving their home a more energy-efficient overhaul can purchase a new boiler and take advantage of British Gas's improvement service.
An engineer will come out for a free consultation and give you a quote for devices like water softeners, system filters and combi save valves to help you get the best out of your home. Cover, repair and home insurance is also available for landlords along with buildings and contents insurance for homeowners.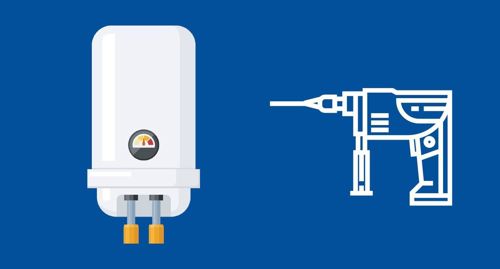 Can I take a smart meter with British Gas?
Both standard and prepayment energy customers can get a smart meter installed with British Gas. These devices are free and can help you to cut the cost of your energy bills. They automatically send your meter readings off so you no longer have to rely on estimated bills and the accompanying digital display helps you see where your usage is highest so you know where to make changes.
British Gas is installing the type of smart meter known as SMETS 2, which doesn't lose its functionality if you switch to another provider, but in the rare circumstances where this isn't possible, you will receive an SMETS 1 meter. If you do have an SMETS 1 meter, the current aim is to have them all fixed by the end of 2021.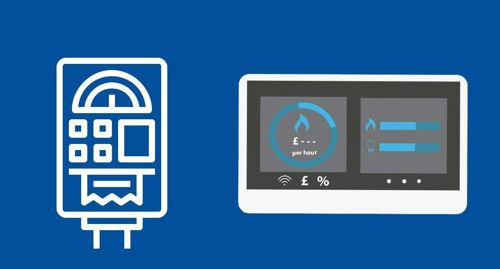 Does British Gas offer the Warm Home Discount?
British Gas is one of many UK energy suppliers who take part in the Warm Home Discount Scheme. This is an initiative started by the government to help vulnerable people afford their energy bills during the cold winter months when usage is generally higher.
Eligible customers will have a one-off payment of £140 credited to their electricity account between March and October. If you're on a prepayment tariff, you'll receive a top voucher with the value of £140 during the same period.
Should I switch to British Gas?
British Gas is the largest energy supplier in the UK which has a variety of energy tariffs to choose from. Although it's only got one green deal, the fact it boasts 100% renewable electricity and offsets 94% of your gas is impressive. Its customer service is pretty good too and there are lots of different options for home cover so you can protect yourself against all kinds of eventualities.
Compare our best energy deals and switch in minutes