As a UK energy customer, it can sometimes be difficult to know the full facts about your energy bills and what you're entitled to. It's easy to assume that switching your energy supplier isn't worth it for a variety of issues, or you might just feel comfortable with your current bills. Whatever your situation is, let our energy bill mythbuster cover any questions you might have about switching.
I can't switch because I'm renting
This is probably one of the most common myths surrounding energy switching, but is completely untrue. Unless your landlord is the one paying your energy bills (if you have your bills rolled into your rent), you can switch energy suppliers in exactly the same way as anyone else.
My energy supply will be interrupted  
When you switch to a new supplier with Energy Helpline, your current supply will never be interrupted and you won't notice a change to your energy as you use it. All energy comes from the same place, it's just distributed by different suppliers.
The customer service at my current supplier is rubbish, so it will be difficult to switch
When you switch with Energy Helpline, we'll handle everything for you, including contacting your current supplier. This means that even if your supplier has poor or difficult to navigate customer service, you won't have to worry about it if you're looking to switch.
I can't change supplier because I'm locked into a contract
UK energy regulator Ofgem states that if you're in the final 49 days of your current fixed-term contract, you can switch without paying a fee. This means that if you're nearing the end of your current energy tariff and are thinking about moving to another, you can do so for free.
Switching is way too complicated and takes too long
One of the biggest reasons people cite for not switching is that they assume the process is complicated or just not worth it. With Energy Helpline, this is no longer the case. Switching with us is easier than ever before, with customers able to find a huge amount of deals from across the UK's energy suppliers, from the Big Six to more independent companies.
If you do decide to switch, we'll handle the entire process for you, including contacting your supplier and sorting the switchover. You don't have to do anything except enjoy the savings!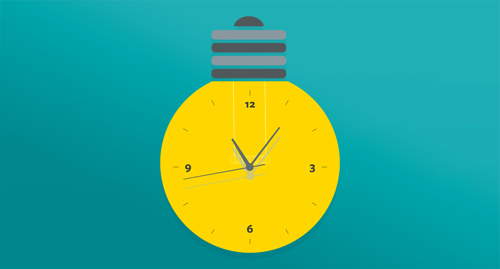 I'll be charged twice during the handover
You will not be double-charged at any point during your switch. When you move to a new supplier, you won't be charged until the go-live date (the date where your new supplier's energy kicks in). This date is agreed between the two suppliers before your switch, so you'll only need to pay your final bill for your old supplier.
Switching with Energy Helpline is also completely free, meaning there won't be any hidden charges.
I'm protected by the energy price cap, so don't need to switch
The energy price cap set by Ofgem is extremely useful for consumers, as it stops energy suppliers from charging whatever they like. When the price cap goes down, energy prices have to go down as well. For many, this is enough to think that they don't need to switch and can just take advantage of the savings when they come.
However, creating your own price cap by switching could save you a lot more on top of the cap going down. By switching to a fixed tariff, you'll be immune from the changes in the cap. Remember, the price cap can also go up, meaning that your bills could go up with it.
If I switch, it'll have to be installed
Switching energy suppliers normally requires no installation. The supply changes without anything in your home changing, with your lower bills being the only difference.  
If you're getting a smart meter, that will need to be installed, but this is a quick and simple process, with your new supplier contacting you to confirm when it will take place.
Compare and save on energy
To see how much you could save on your energy bills by switching, check out our energy comparison tool. It's fast, simple and hassle-free to get a cheaper energy deal, so make sure you're not missing out on saving money.