What is an EPC?
An EPC, or Energy Performance Certificate, is a report that informs you of the energy efficiency of a particular property and its environmental impact rating. An EPC will also be used to estimate a property's average energy usage with potential costs per annum, and CO2 emissions.
It's a certificate that's available within a property listing to give people a good idea of how much they can expect to pay for their energy bills, and is generally judged on how well insulated the property is. An EPC will also offer improvements that can be made to your home that will help improve the overall EPC score.
Compare our best energy deals and switch in minutes
What is an EPC rating?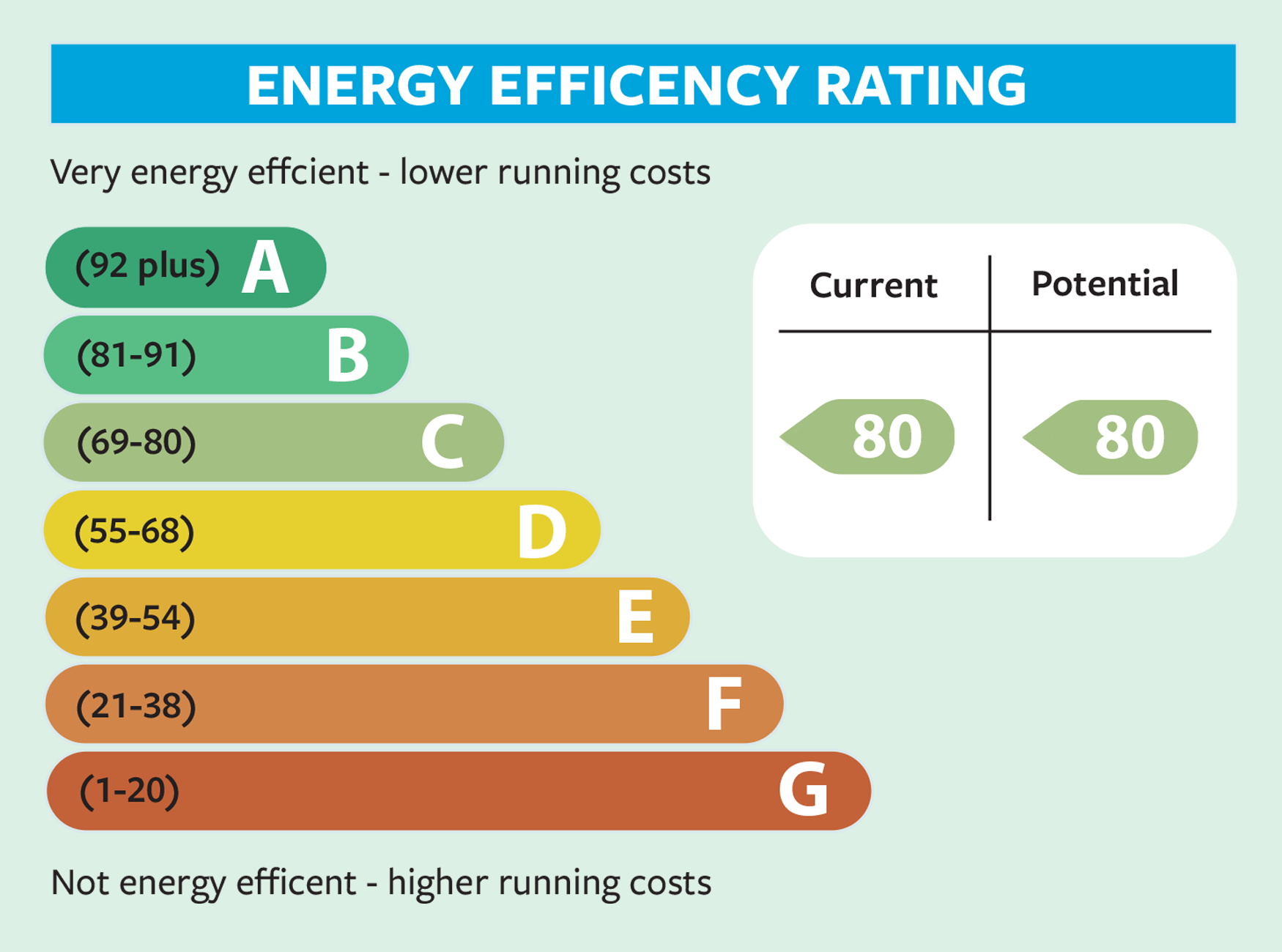 The EPC rating is graded on a scale from A all the way down to G, with A obviously being the best rating and G being the worst. 
The average EPC rating for a home in the United Kingdom is D, but as you'd expect, the newer the home, the better the EPC rating will be. However, there are certain measures you can take to improve the EPC rating of your home. Some of these measures might also be suggested to you after the EPC rating itself.
What will the EPC rating tell me?
An EPC rating will tell you the energy efficiency of a property, giving you a good idea how much money it'll cost to run in terms of energy costs, which is particularly important if you are thinking about buying or renting the property. 
How can I improve my EPC rating?
Interested in a particular property but the EPC certificate hasn't given good results? Well there are certain things you can do that could help improve its energy efficiency.
To help improve your EPC rating you could:
- Energy saving light bulbs
- Improve your loft and wall insulation 
- Replace your windows and doors
- Install a more efficient boiler 
Apart from replacing your lightbulbs and improving your loft insulation, the other EPC improvement options will come at considerable cost. If your main concern is saving money on your energy bills, the first thing you can do is switch your energy supplier, which has seen some save up to £477* on their annual energy costs. 
How long does an EPC last?
Once completed, an EPC certificate is valid for up to 10 years. After the 10 year period is up, you'll have to have another EPC conducted if you want to put your house on the market. 
How do I get a copy of my EPC?
The EPC Register website is your go-to for all EPC-related enquiries. For all existing and valid EPC requests, you should refer to the EPC Register which can be searched for here using the property's postcode. 
Is an EPC certificate a legal requirement?
Yes, it is a legal requirement to be able to provide an EPC certificate when you want to put your property on the market for sale or renting so it can be added to the property listing for potential buyers/renters to see. 
Who carries out the work to award the Energy Performance Certificate?
Your EPC should be done by an accredited domestic energy assessor which you can find in the EPC Register, the same website where you can find copies of Energy Performance Certificates for different properties. 
However, it's an estate agent's duty to have one done for you if you are selling your house or letting it out for rent through them! 
EPCs for business
There is also a requirement for business energy users to have an EPC in place when;
They rent out or are selling on the premises
Construction has finished on a new building
There are changes to the number of parts used for separate occupation and these changes involve providing or extending fixed heating, mechanical ventilation systems or air con
The cost of EPCs for business will vary depending on the business size but once in place it will remain valid for 10 years, further information is available on the government website.
Compare our best energy deals and switch in minutes